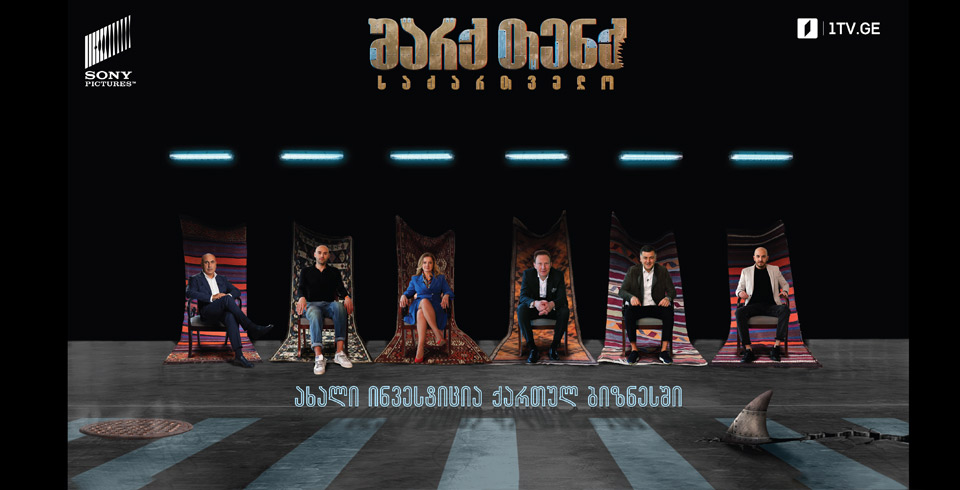 Shark Tank Georgia: 26 participants get financing, over GEL 3 million invested
Shark Tank Georgia Project by the Georgian Public Broadcaster (GPB) completed its second season with two deals of international standards closed, twelve participants financed, and GEL 1.5 million invested in Georgian companies. Twenty-six participants won financing of over GEL 3 million within the framework of the project.
"This year, we can be proud we have created a successful platform for investing in the Georgian industry. Three million Lari in funding have been allocated, and this is the first step. An investment involves achieving ideas, expanding production and creating new jobs. The Public Broadcaster is giving back to the society by providing this opportunity," said Tinatin Berdzenishvili, GPB Director General.
GPB has been broadcasting Shark Tank Georgia, a popular television mega show by Sony Pictures, since last November. The exciting process for viewers to follow as the Shark Tank Georgia project enables businesses to start, investments to be attracted and capital to be raised.
The program is intended to drive Georgian investment into Georgian businesses, which will be crucial to the post-pandemic recovery of small and medium-sized enterprises.
Shark Tank episodes can be viewed on the Shark Tank Facebook page and GPB online platform.