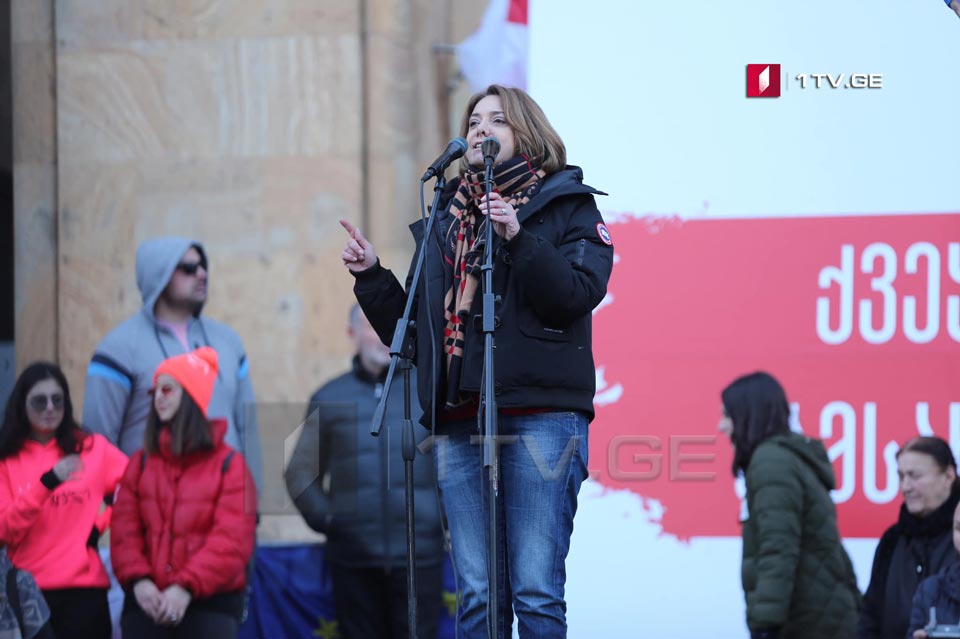 Salome Samadashvili - Brussels does not wish seeing Ivanishvili's governmental members in prison when power is changed
Salome Samadashvili, a member of National Movement Party said that during the meetings held in Brussels, the European MEPs claimed that they did not wish to see Ivanishvili's governmental members in prison when power was changed in Georgia.
Samadashvili wrote in the social network that the Georgian oppositional representatives had agreed on the desire of European colleagues. "We said that it was better to be so, but I will tell the same people in Strasbourg tomorrow that unfortunately, this will become impossible," Samadashvili said.
On February 10, the Supreme Court of Georgia found Gigi Ugulava, one of the leaders of opposition European Georgia party, guilty of misspending GEL 48 million of public money from Tbilisi Development Fund, while serving as the mayor of the capital city, and sentenced him to three years and two months in jail. Ugulava will serve his prison term at so-called Matrosov Prison.