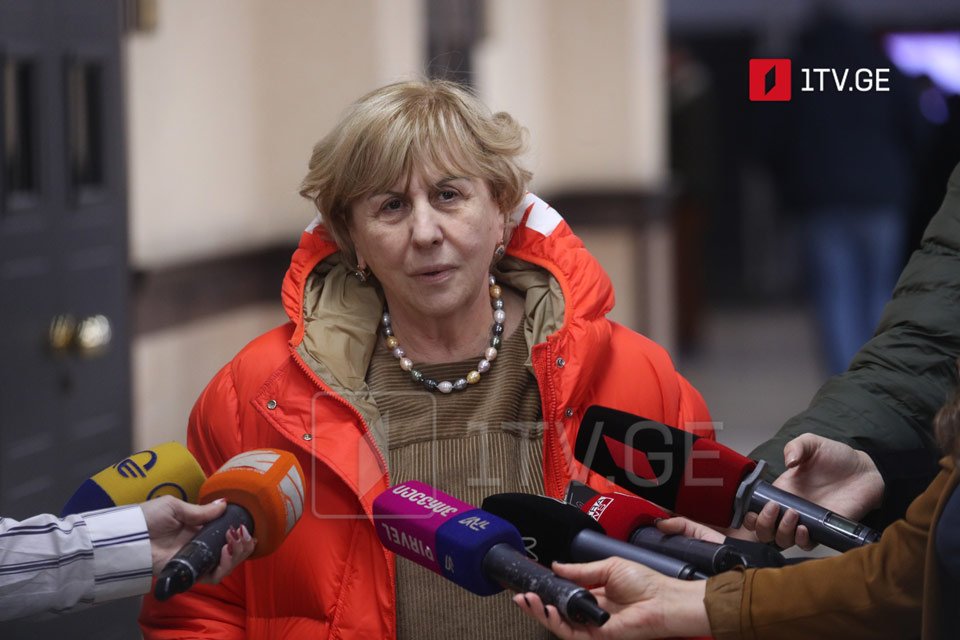 Saakashvili's mother finds National Forensic Bureau's conclusion unconvincing
Giuli Alasania, the mother of imprisoned ex-president Mikheil Saakashvili, argues that the Levan Samkharauli National Forensic Bureau's conclusion is weak and that more proof is required.
According to Giuli Alasania, Saakashvili can barely move and is not mildly ill. She added previous conclusions made by both independent Georgian and foreign professionals were well-grounded and diagnosis-based and that Saakashvili was in a far better condition when imprisoned rather than being wheel-chaired today.
However, the ex-president's mother did not back the allegation that the National Forensic Burau's opinion was fabricated.
"I cannot say anything right now. What I heard was shallow and unconvincing," she said, having noted she solely trusted the Empathy Center's conclusion, which was validated by many physicians.
On January 26, Georgian Justice Minister Rati Bregadze said as per the conclusion of Levan Samkharauli National Forensics Bureau, jailed ex-president Mikheil Saakashvili's diagnoses by the Empathy centre, an Anti-torture watchdog, was not reliable.