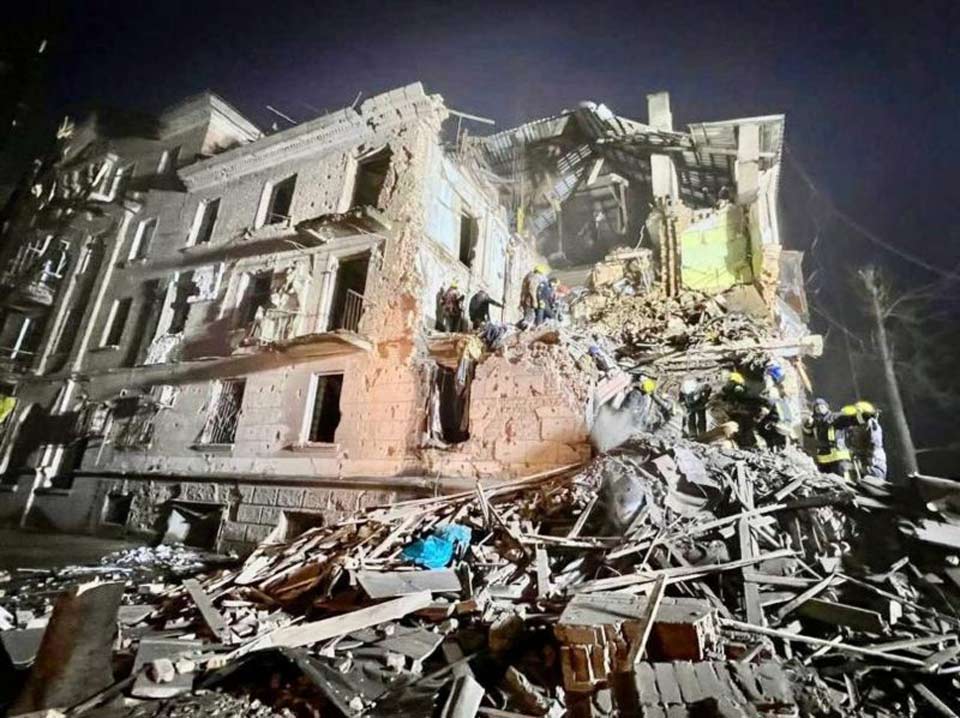 Russia's large-scale air strike targets Ukraine's energy infrastructure
Russia carried out another wave of air strikes at Ukraine's energy infrastructure leaving the country's second city, Kharkiv, completely without power, the BBC reported.
"About nine" power stations have been hit across the country, says Ukraine's energy minister.
Russia fired 76 missiles but most were shot down, according to the head of the Ukrainian military. Kharkiv's mayor says there's been "colossal… destruction" of infrastructure in the city and has urged residents to be "patient."
The air strikes killed 4 people and injured at least 13 civilians. Water supplies were disrupted in the capital Kyiv, and the metro temporarily suspended as people took shelter underground.