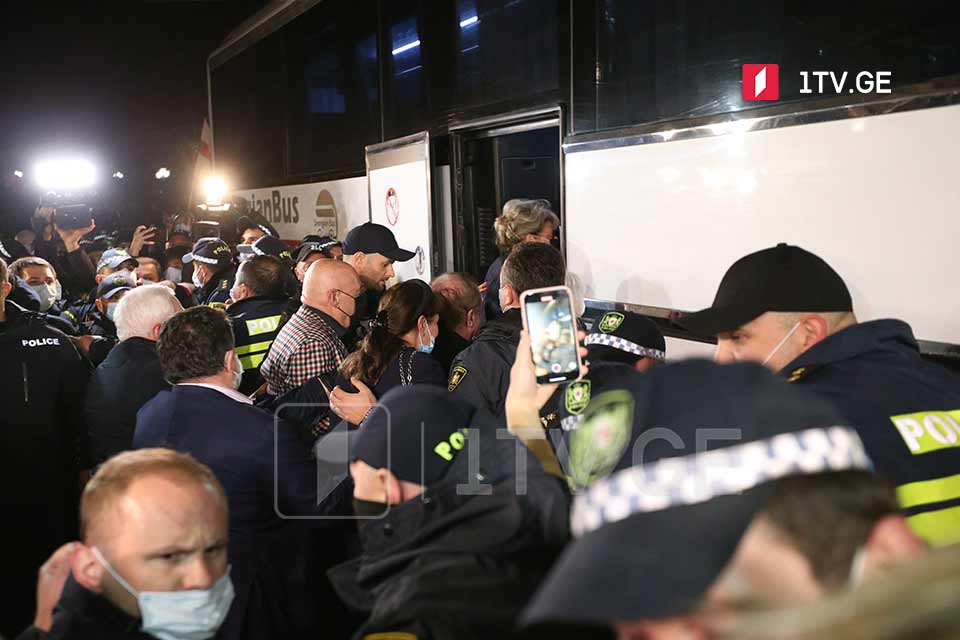 Russian journalist Pozner and his guests left Vinotel hotel through a police line
Russian journalist Vladimir Pozner and his guests were escorted out of the Vinotel hotel through a police line. Pozner and his guests left the area by bus. Protesters shouted and booed guests of the hotel.
Civil activists and opposition supporters clashed with police on the spot. Protesters tried to enter the hotel, and confrontation with police followed. The law enforcers mobilized at the scene did not allow the demonstrators to enter the hotel.
The rally was held near the Vinotel Hotel, where civil activists and opposition supporters protested the arrival of Russian journalist Vladimir Pozner in Georgia. Demonstrators claimed that Pozner and his guests violated the travel ban.
However, the Ministry of Internal Affairs of Georgia states that Vladimir Posner is an American citizen and has not violated the law on occupation.
Georgian Labor Inspectorate arrived at the scene and imposed a fine of GEL 10,000 on the Vinotel hotel, where Russian journalists and his guests stayed, for the violation of Covid-19 related restriction.