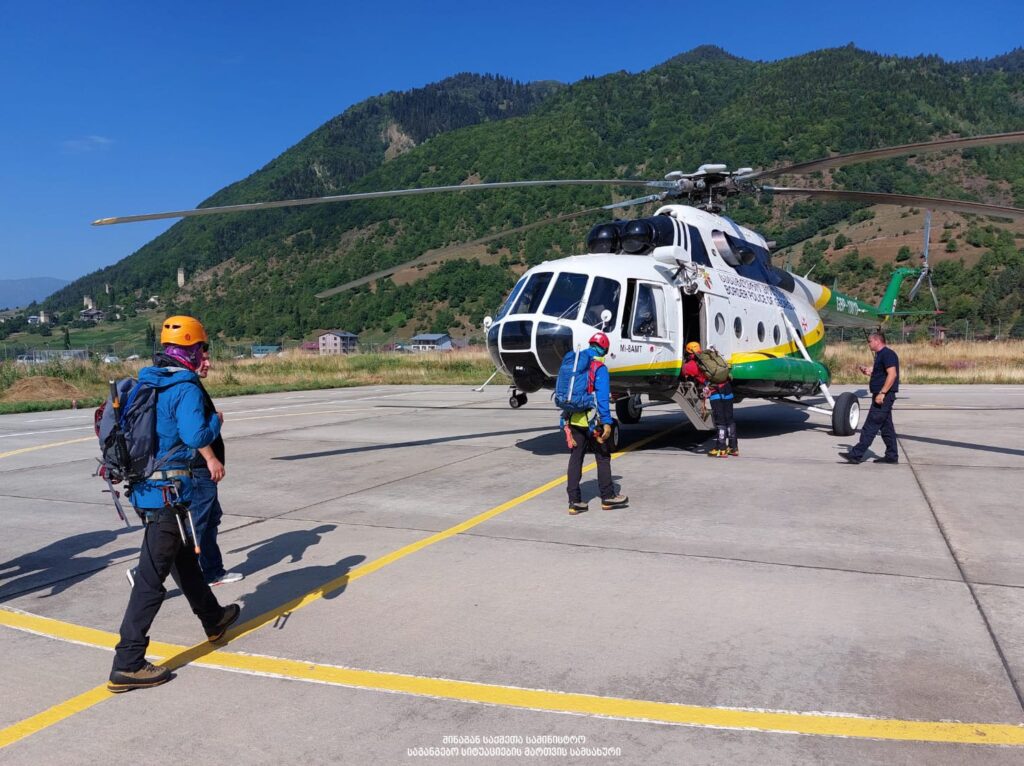 Rescuers evacuate two tourists from Tetnuldi Mount
Rescuers safely evacuated two foreign tourists from Tetnuldi Mountain, the Emergency Situations Management Service reported.
The Service received a notification that a group of foreign tourists needed help. The rescuers determined the exact location but due to hard geographical site to access, they decided to involve a helicopter of the Border Police in the search efforts.
The two rescued hikers are taken to hospital. Their health condition is not life-threatening. The hikers said three members of their team can move independently. One person fell in the ravine. The rescue operation continues.