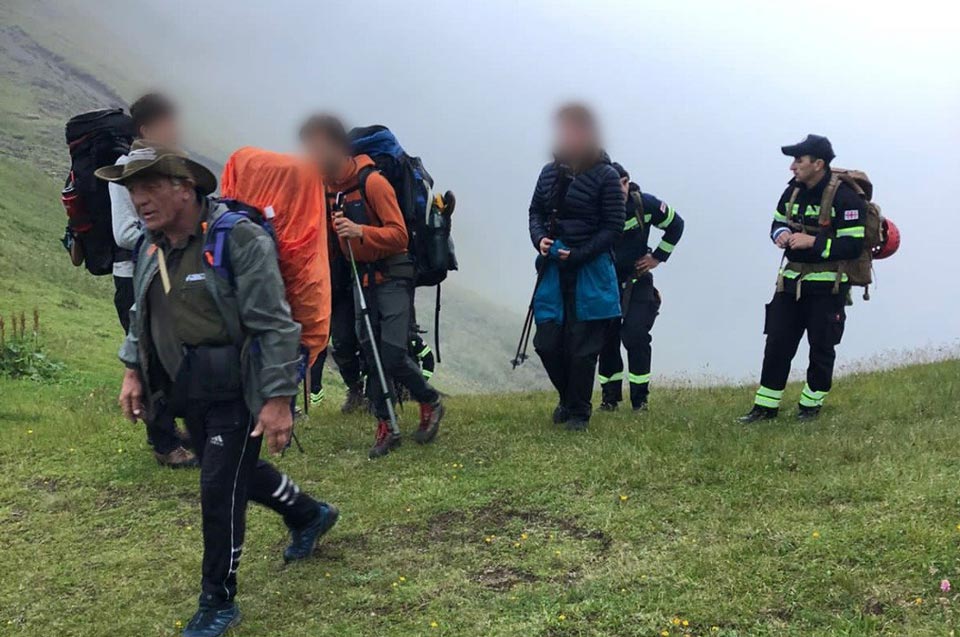 Rescuers assist two foreign hikers
Rescuers of the Emergency Situations Management Agency of the Ministry of Internal Affairs (MIA) assisted two foreign hikers in Datvisjvari Pass in the Dusheti region.
According to the Agency, two hikers of the 30-member group felt bad and required hospitalization. The rescuers reacted shortly and transferred them to a clinic. Their health is not life-threatening.
Employees of Pshav-Khevsureti Protected Territories and National Park were also involved in the rescue efforts.