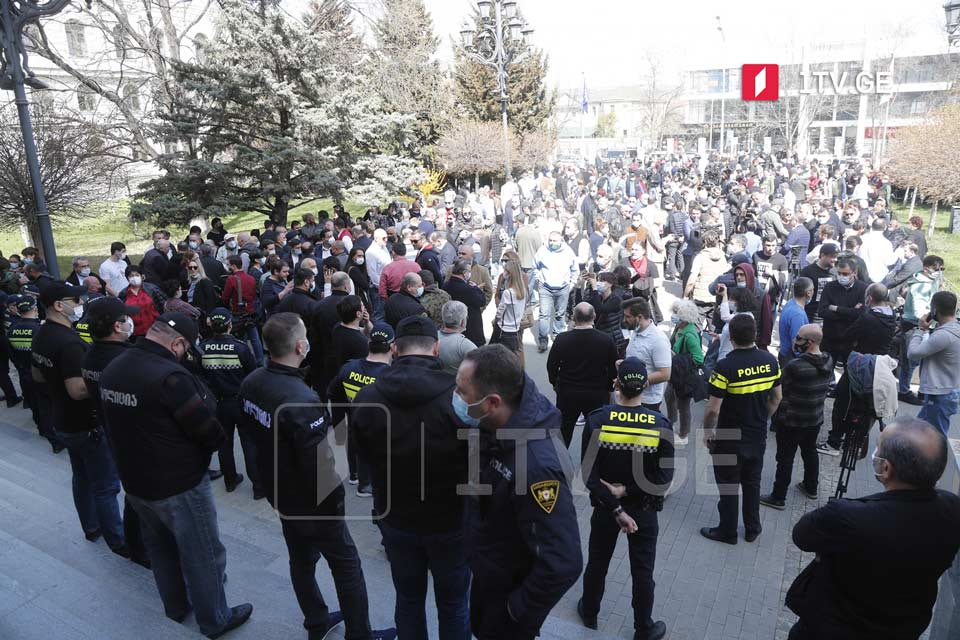 Rally in support of UNM Chair Nika Melia held at Tbilisi City Court
Representatives of various opposition parties and leaders of the United National Movement party are rallying at Tbilisi City Court simultaneously with UNM Chairman Nika Melia's trial.
Protesters expect Judge Nino Chakhnashvili would release the leader of the United National Movement today. The police are present in the courtyard.
Tbilisi City Court ruled imprisonment for Nika Melia, United National Movement (UNM) party Chairman, this February. Melia has been accused of organizing mass violence during anti-government protests in 2019. UNM leader denies the charges. Melia was arrested on February 23.