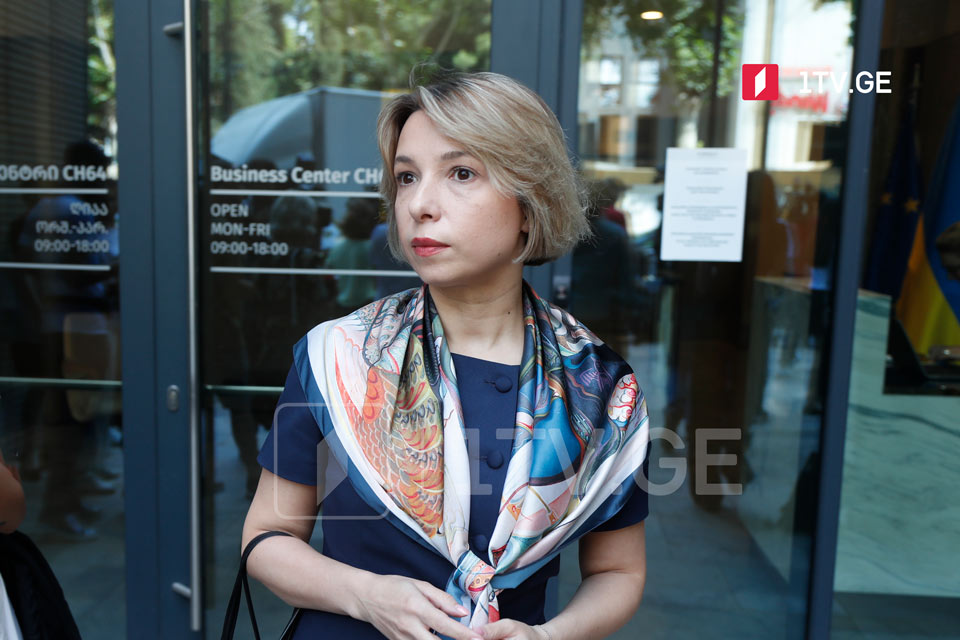 Public Defender meets MEPs
Georgian Public Defender Nino Lomjaria met members of the European Parliament visiting Tbilisi at the Office of the EU Delegation in Georgia.
As Nino Lomaria explained, the MEPs asked about her views and the role of the Public Defender's Office in achieving the 12-point priorities proposed by the European Commission, the court cases involving Mtavari Arkhi General Director Nika Gvaramia, as well as Mikheil Saakashvili's health.
In a statement to the media, Lomjaria noted MEPs are aware of the "organized and orchestrated campaign" against them and the international partners.
She also welcomed the "promising" recommendation to elect an ombudsman that would provide more tools to influence the ongoing processes positively.
The MEPs earlier met President Salome Zourabichvili and representatives of the non-governmental organizations.
The EP delegation includes David McAllister, Zeljana Zovko, Viola von Cramon, Sven Mikser, Thierry Mariani and Assita Kanko.