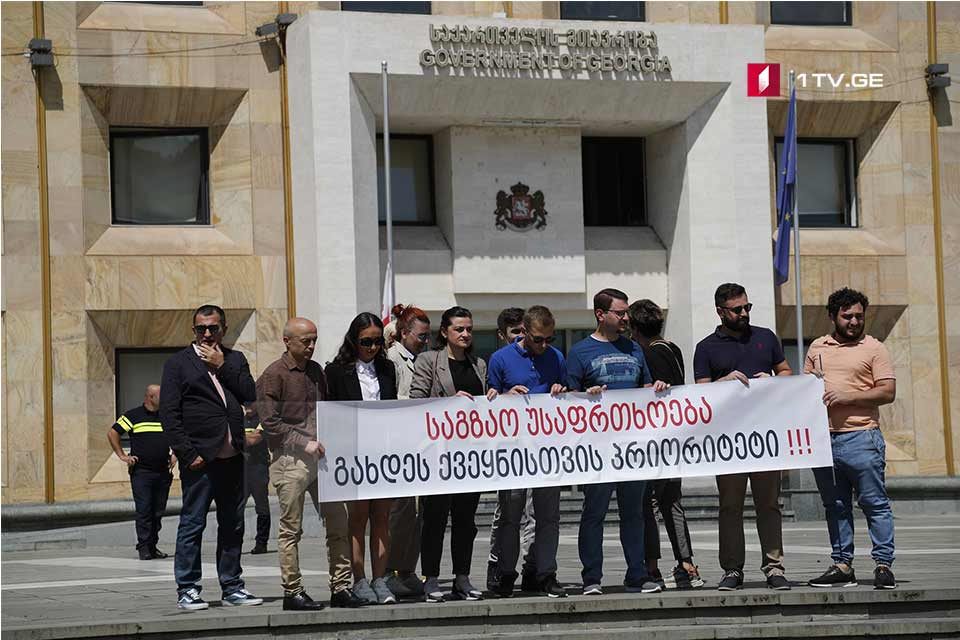 Protest with slogan "Road Security should become priority" held at Governmental Administration
Representatives of non-governmental organizations held a silent protest at Governmental Administration with the slogan "Road Security should become a priority of the country."  The protest was organized regarding the August 23 Shatili road tragedy.
Participants of the activity claimed that low coordination among responsible bodies on road security was the main problem in the country.
They urged for the establishment of a special commission that would coordinate among Ministry of Internal Affairs, Ministry of Economy and Ministry of Regional Development and Infrastructure. NGOs also demanded a regular technical inspection of vehicles belonging to tourist agencies.
The car accident took place on Shatili road, near Biso village, Dusheti municipality on August 23. A passenger minibus fell over a rocky slope, from the height of approximately 80 meters. The car accident claimed the lives of 17 people. The health condition of 3 people remains critical.