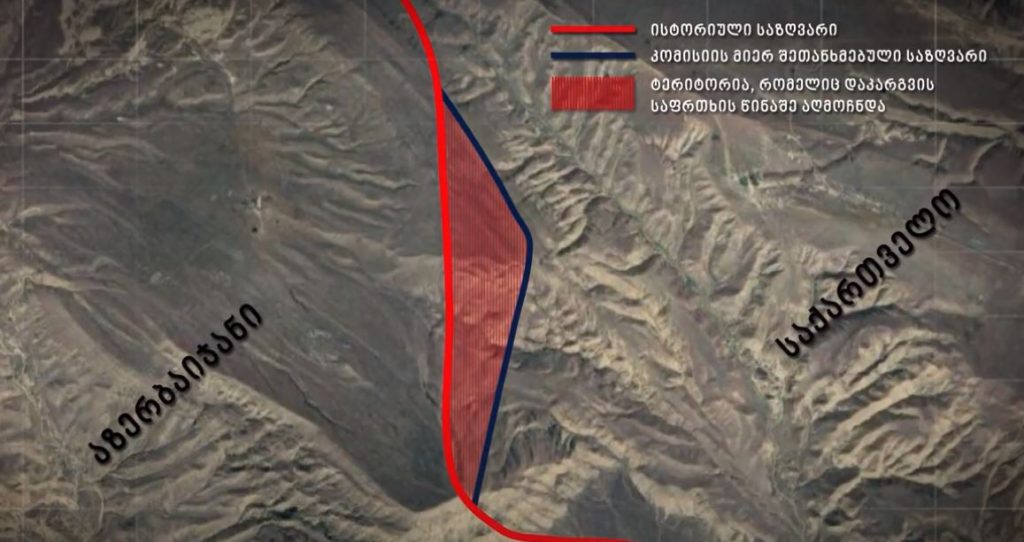 Prosecutor's Office apprehends two employees of MFA, MIA on David Gareji case
As part of the ongoing investigation into the case of David Gareji, Prosecutor's Office of Georgia has arrested two people.
In particular, low enforcers apprehended I.M, the head of the Border Relations Service of Department of Neighbouring Countries and N.I., the Chief Inspector of the Land Border Defence Department of the Ministry of Internal Affairs of Georgia.
The Investigative Division of the General Prosecutor's Office of Georgia is investigating a criminal case on the fact of taking action to transfer a part of the territory of Georgia to a foreign country on the grounds of a crime under the first part of Article 308 of the Criminal Code of Georgia.
The investigation was launched on August 17, 2020, based on written information received from the Ministry of Defense of Georgia regarding the activities of the Government Commission on Delimitation and Demarcation of State Borders of Georgia. According to the information received from the Ministry of Defense, the Commission illegally agreed on certain sections of the state border between Azerbaijan and Azerbaijan, to the detriment of the territorial interests of our country.
At this stage, the investigation is studying, among other issues, the legitimacy of the actions of individual experts of the Georgian Government Commission involved in the delimitation of the Georgian-Azerbaijani state border.