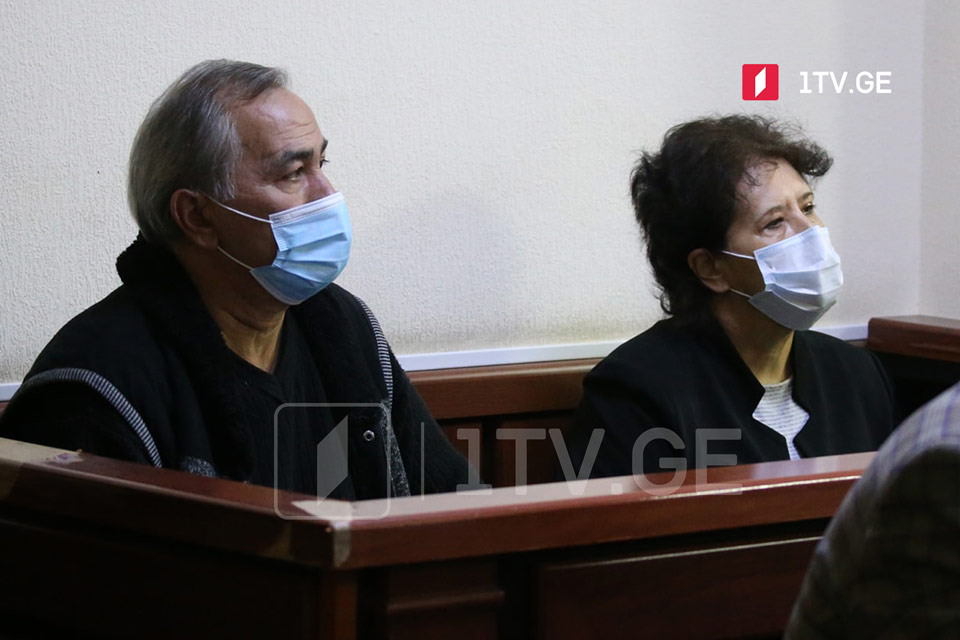 Prosecutor requests release on bail into David Gareji case
The Prosecutor's Office applied for GEL 30 thousand-worth bail instead of imprisonment for each indictee in the Davit Gareji Monastery Complex case.
Prosecutor Mikheil Sadradze stated the guilt is proved by a high evidence standard. Virtually everything is obvious, he said. "We have obtained incontrovertible evidence of their actions. We have drained the investigation. We have published some of this evidence, including some of the evidence obtained per secret investigation. We have all seen the confession. At the same time, we have established the motive. The defendants acted under the instructions of high-ranking officials. At this stage, the entire investigation is focused on identifying the shot caller," the prosecutor said.
The prosecution demanded the defendants, Iveri Melashvili and Natalia Ilychova, be prohibited from crossing the state border and dismissed from their offices. Iveri Melashvili, an indictee, disagrees with the motion for firing him and Natalia Ilychova from office.
"It is a dirty charge for me. I do what the management tells me to do. Now, it is up to the prosecution to decide," said Iveri Melashvili.
As for the defense, the lawyers request release on bond. The lawyers named Batu Kutelia, Nino Goguadze, Elene Khoshtaria, Khatia Dekanoidze, and Saba Buadze among guarantors.
A rally is being held in front of the Tbilisi City Court simultaneously with the court hearing. Citizens and representatives of various political parties participate.
The Prosecutor's Office of Georgia launched a probe against Iveri Melashvili, Head of the Service of Georgian State Border Delimitation, Demarcation and Border Relations of the Department of Neighboring Countries at the Foreign Ministry, and Natalia Ilychova, Chief Inspector of the Land Border Defense Department of the Border Police last year. POG accused them of conspiring to cede lands to Azerbaijan. POG Investigation found that Melashvili and Ilychova hid the 1938 map and used the 1970-80s maps instead. As a result, Georgia lost 3,500 hectares of land. The hidden 1937-1938 original map was found in Natalia Ilichova's office, POG noted. Both defendants face imprisonment from ten to fifteen years.