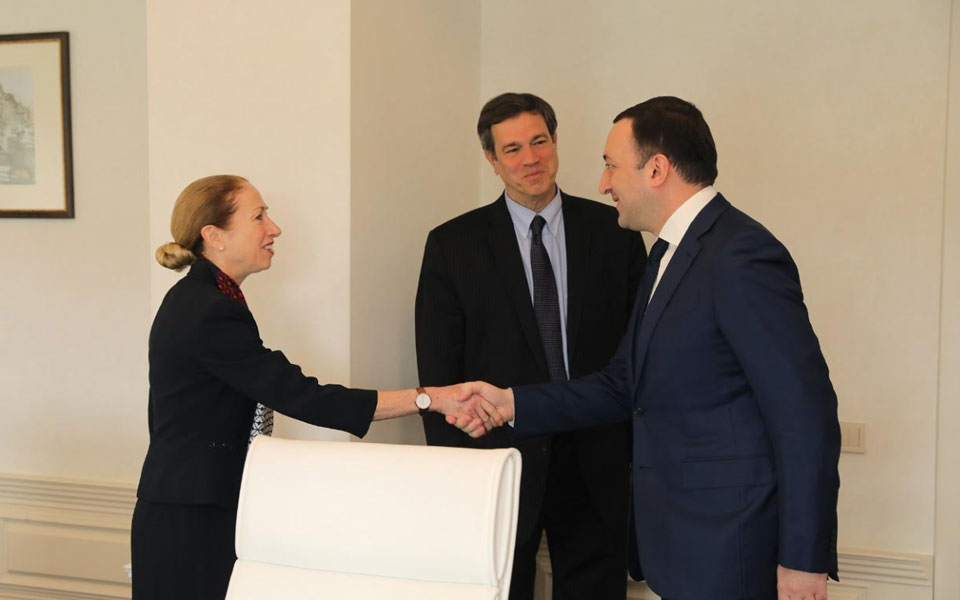 Prime Minister, US Ambassador meet
War waged in Ukraine, security position in the region and intensifying partnership between Georgia and USA were among the key topics discussed by Irakli Garibashvili, Prime Minister of Georgia and Kelly Degnan, Ambassador of the United States to Georgia today.
According to the Press Service of the Government Administration, Irakli Garibashvili noted that Georgia firmly stands by the side of the international community and continues to provide political and practical support to Ukraine both in bilateral and multilateral formats, while the diplomatic corps of Georgia never stopped working in Kyiv, Odesa or Lviv during the military activities.
It was noted at the meeting that the Government of Georgia has been providing vital humanitarian support to Ukraine from the very beginning of the war. The Prime Minister of Georgia noted that Georgia is vigorously standing by Ukraine in multilateral formats and serves as a co-sponsor of international resolutions in support of Ukraine.