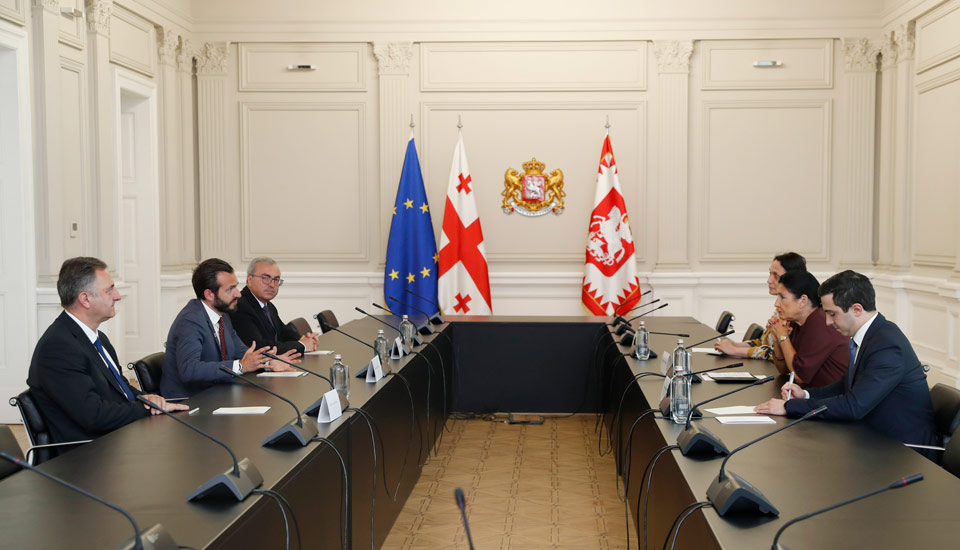 President Zourabichvili meets ECHR President
Georgian President Salome Zourabichvili met the President of the European Court of Human Rights (ECHR), Robert Spano.
The parties stressed the ECHR's role in strengthening democratic institutions and human rights in Georgia. Robert Spano noted Georgia made progress over the last ten years despite challenges. The President of Georgia highlighted the importance of depolarization and fulfilment of the EC recommendations on the path of EU integration.
Zourabichvili and Spano both stressed that the war in Ukraine threatens peace, stability and human rights in Europe and the world. Prior to Ukraine, Georgia was the victim of Russian aggression, the ECHR President said, stressing the ECHR is interested in holding Russia responsible for the attack against sovereign countries leading to the gravest military crimes, aggression, and violation of human rights and international norms.