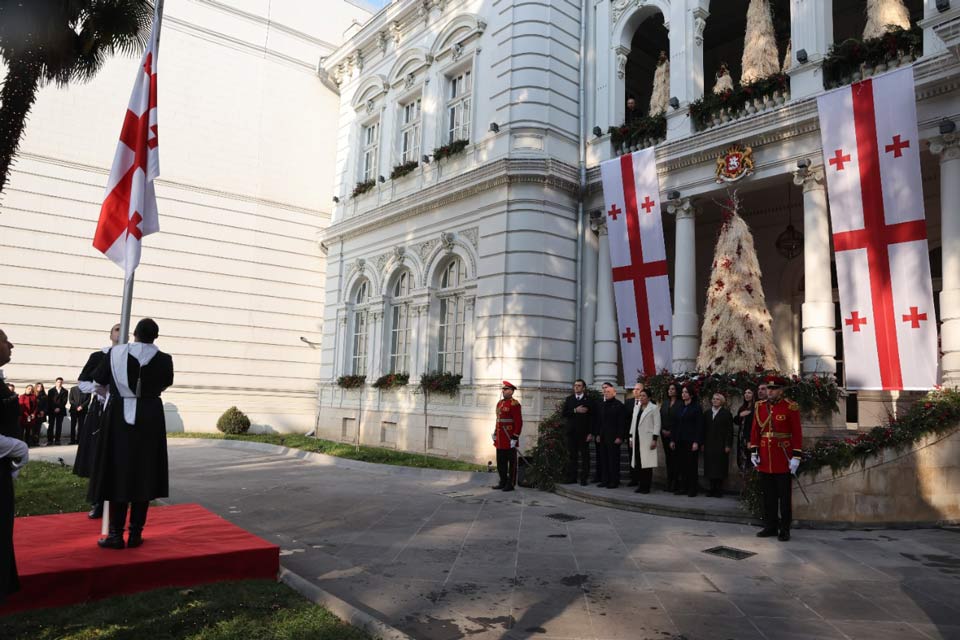 President marks State Flag Day together with students
Georgian President Salome Zourabichvili marked State Flag Day, observed in the country on January 14, at the Orbeliani Palace together with students.
"It is very important that you participate in this event today, because this is your flag. This palace also belongs to the state and to each of you, thus there is another continuity between the people and the state. This should also be underlined. Congratulations once again!" she said when addressing the students.
The Georgian state flag was hoisted in the Orbeliani Palace courtyard under the background of the national anthem performed by the Defense Ministry's military orchestra.