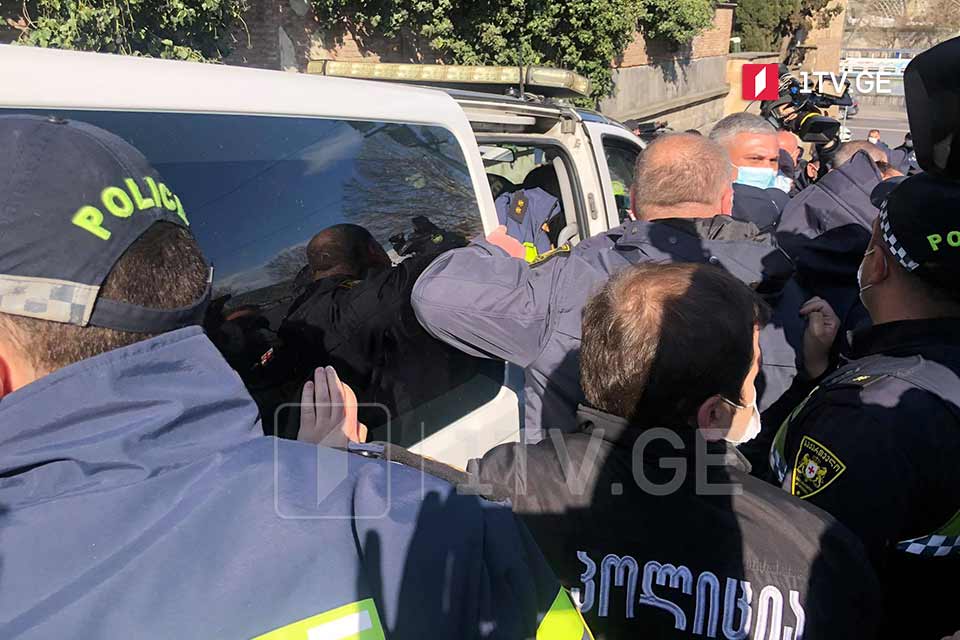 Police detain several people at a rally near GD HQ
The police detained several people at the rally held near the Georgian Dream party office.
Protesters shouted and booed those entering the party office. Tensions went high recently. Mobilized police escorted about ten people from the area around the office.