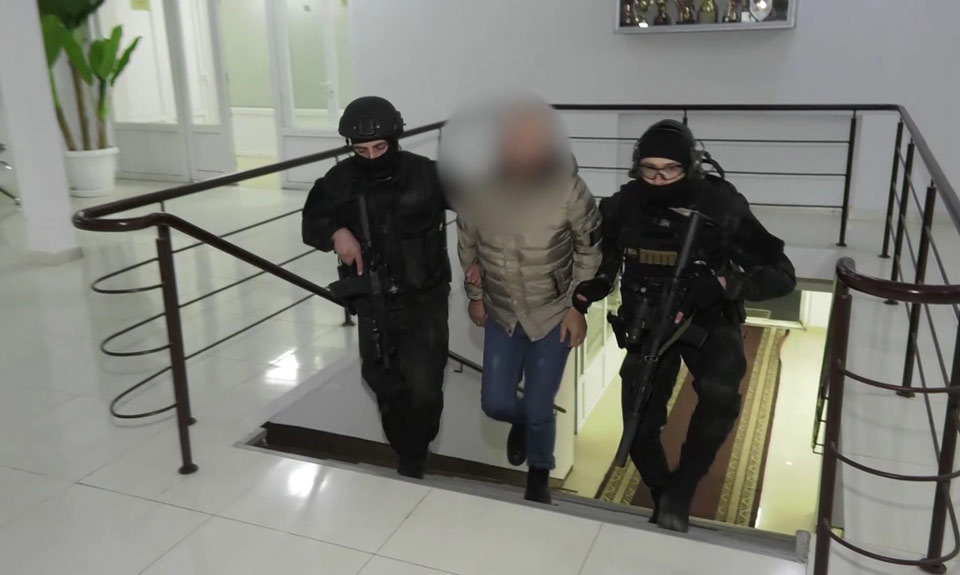 Police apprehend BoG hostage-taker Badri Esebua
Georgian law enforcers have detained Badri Esebua, a person wanted on terrorism charges for the attack on the Bank of Georgia (BoG) branch office in Zugdidi, western Georgia. The offender was apprehended in Jikhashkari village and transferred to N2 Kutaisi prison, the Interior Ministry confirmed to Georgian Public Broadcaster First Channel, releasing arrest video footage.
Ioseb Janashia, Esebua's lawyer, intends to meet his client later this afternoon. Law enforcement officers are currently on the scene in the village of Jikhashkari, where Badri Esebua was apprehended.
On October 21, 2020, Badri Esebua carried out a robbery attack on the Bank of Georgia (BoG) branch in Zugdidi. The Ministry of Internal Affairs reports the perpetrator kept 43 people hostage for several hours and then escaped, taking half a million dollars from the bank.
The Interior Ministry probed the crime under Articles 236, 323, and 329 of the Criminal Code of Georgia, involving the illegal carrying of ammunition, acts of terrorism, and taking hostages for terrorist purposes, respectively.