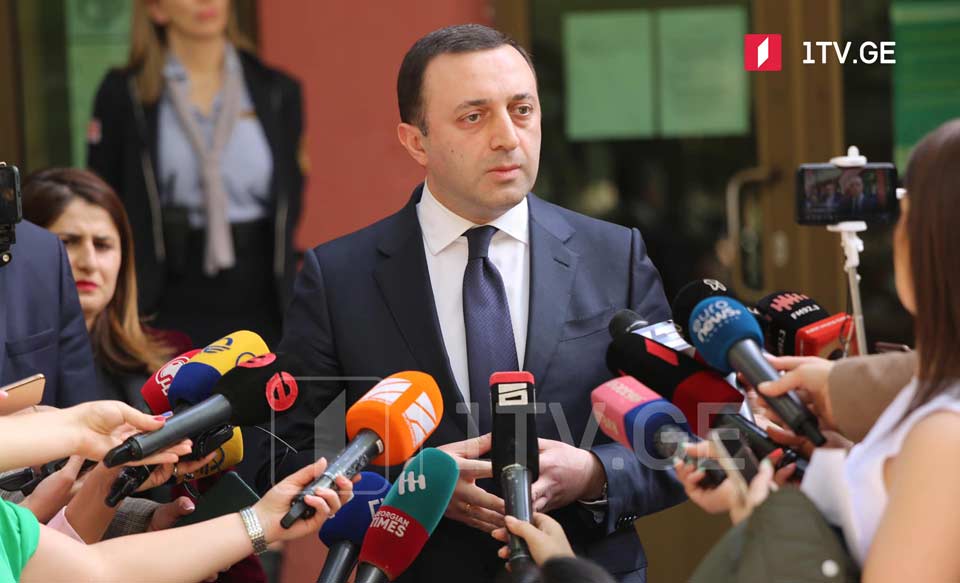 PM vows to "unveil the curtain" if EC decision is unfair
"I will wait for the June 23-24 judgment of the European Commission (on Georgia's EU candidate status) and unveil the curtain if the decision is unfair and insulting," said Prime Minister Irakli Garibashvili.
According to the PM, on June 23-24, the Georgian people will learn the actual attitude of "true European friends" towards them and the country.
Garibashvili said he was obliged to tell people the truth based on facts though remained optimistic.
"The candidacy status is symbolic and, of course, significant. I am optimistic that Europe will make a rational decision that will be in the interests of Europe and not Russia.
However, the main document and framework to guide is the Association Agreement, Free Trade. We are ahead of the Associated Trio, Moldova and Ukraine with all parameters," PM said.
PM Garibashvili remarked that the attitude of 300 MEPs is irresponsible and serves as a humiliation of Georgians the 80% of who voted for Georgia's EU integration.
"We do not demand something that we don't deserve. I demand fair attitude, respect," he stated.
The European Parliament (EP) resolution on violations of media freedom and the safety of journalists in Georgia says that "the media environment of Georgia, after several years of improvement, has rapidly deteriorated over the past few years."
The resolution, voted by 308 to 218, expresses its concern over "the significant deterioration" of the media situation and the safety of journalists in Georgia in recent years, despite Georgia's solid legal framework for guaranteeing freedom of expression and freedom of the media.