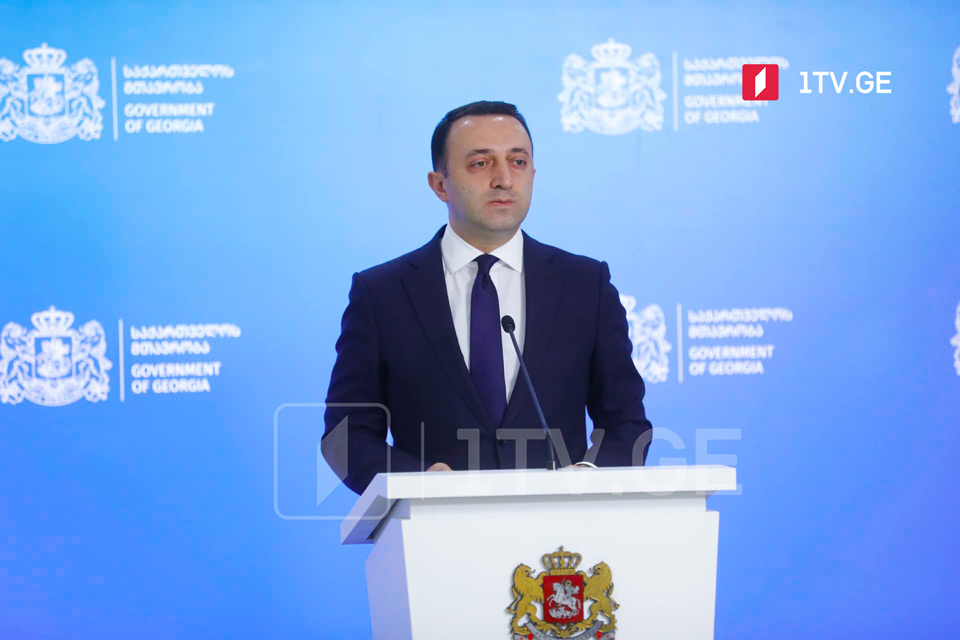 PM says GD avoids war
"Despite many attempts and provocations, the ruling team managed to avoid the biggest disaster that could have happened to our people, the war," said Prime Minister Irakli Garibashvili.
According to the PM, the government's rational and national policies maintain peace and stability in the country. Garibashvili added it is significant to intensify relations with the US, Georgia's major strategic partner.
"I will do my best as Head of Government to strengthen our relations with the US and Europe. Naturally, this is in the country's best interests. We go forward towards Europe. This path is irreversible, and any other speculations are devoid of grounds," Irakli Garibashvili said.
In addition, he said his opponents were destructive by refusing to collaborate with the government.
"Everyone knows the handwriting of our radical opposition. Despite our public offer and many constructive steps, we witness the radical opposition does not cooperate with the government. They do not want Georgia to receive the EU candidate status," the PM stated.