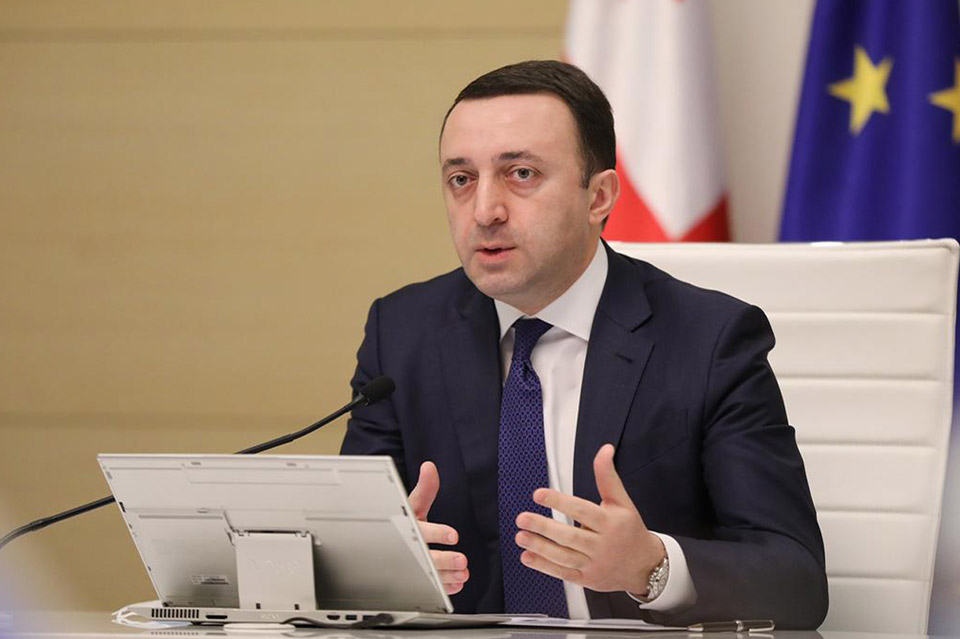 PM Garibashvili: We have very special relationship with Azerbaijan, lucky to be such friends
Prime Minister of Georgia Irakli Garibashvili met with his Azerbaijani counterpart Ali Asadov within the framework of his official visit to Azerbaijan.
Irakli Gharibashvili once again focused on the special friendly relationship with Azerbaijan.
"I want to thank the Prime Minister for the reception. It is a great honour for me to meet you. That is my first official visit to the region since I was appointed Prime Minister. I was on an official visit to Brussels before that.
You know that we have a very special relationship with Azerbaijan. We have a special friendship with your people. We reaffirm our respect, brotherhood," said the Prime Minister.
At the same time, the Head of the Georgian government noted he had a fruitful meeting with President Aliyev, during which they discussed joint Georgian-Azerbaijani projects.
"I had a wonderful meeting with President Aliyev this morning, we had a fruitful meeting and conversation. We discussed historical projects that our countries have implemented in recent years, thus laying the foundation for our very stable, sustainable relationships and partnerships, friendships.
We are lucky to be such friends and neighbours. Of course, our interdependence, our joint projects give us the opportunity and motivation to do more together, which will further strengthen bilateral relations," Irakli Garibashvili noted.
Georgian PM is paying an official visit to Azerbaijan. Irakli Garibashvili met all high-ranking officials of the neighnour country.