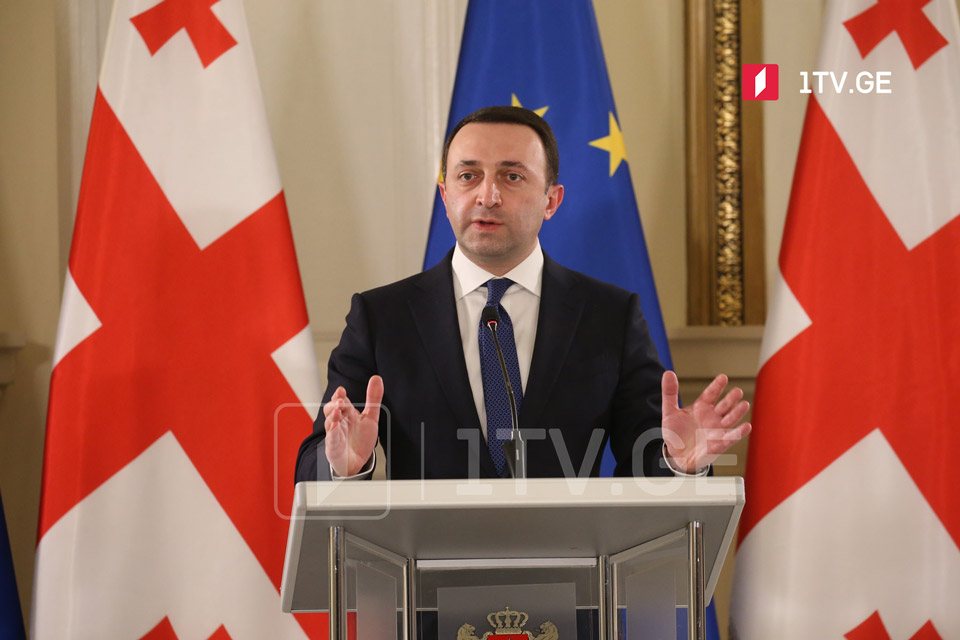 PM believes EU has no reason to reject Georgia's status
A negative decision regarding the EU candidate status would be absolutely unacceptable and deeply offensive to our country and our people, Georgian Prime Minister Irakli Garibashvili noted in his remarks to reporters.
Garibashvili emphasized Georgia fully deserves candidate status in terms of the progress in reforms and the geopolitical context.
"I met with Charles Michel and leaders from several European countries, during which I was open in conveying my message. It is a simple, clear and unequivocal message: Georgia, considering the reforms it has undertaken, the progress it has achieved, and the challenging geopolitical context it faces, deserves candidate status. I made this clear to them. Otherwise, it would be another strategic mistake by the European Union, just a very unfair treatment of our country and people.
At the press conference with Borrell [Josep Borrell, EU High Representative], I did not accidentally say that Georgians do not like to be mistreated, and such unfair treatment is entirely unacceptable. We will not tolerate it. It is inadmissible to suppress us and relegate us to the back ranks."
Garibashvili highlighted Georgia's standing in the context of the Trio format, which includes Ukraine, Moldova, and Georgia. He emphasized Georgia has consistently occupied advanced positions within this trio, surpassing its counterparts in various aspects.
According to him, Georgia's achievements compared to Moldova and Ukraine make it clear that the country deserves candidate status, especially currently, when during a year, "the country has taken many steps to meet the EU's requirements and the process was transparent and open".
Garibashvili noted that Georgian Foreign Minister Ilia Darchiashvili had positive meetings and received encouraging messages during his visit to Brussels.
"I'm confident that Georgia will fulfil the remaining criteria set by the EU. This process is swiftly nearing its conclusion, set to wrap up at the end of this month. Our European friends will have no reason for a negative decision," he added.