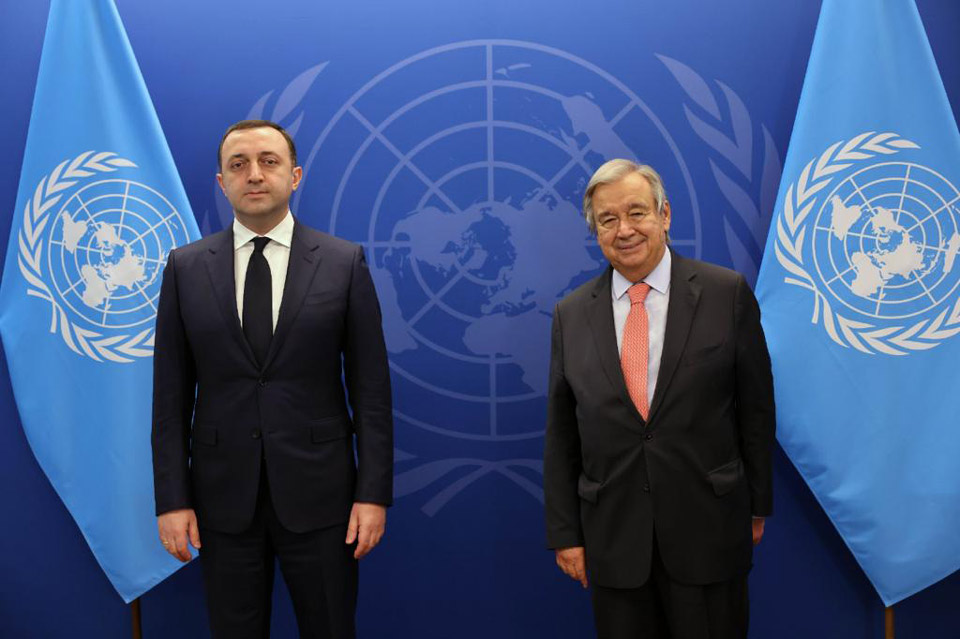 PM and UN Secretary-General meet in New York
Georgian Prime Minister Irakli Garibashvili met UN Secretary-General Antonio Gutierrez.
The current situation and challenges in the world were reviewed at the meeting held within the framework of the visit of the head of government to New York.
Irakli Garibashvili thanked Antonio Gutierrez for his steadfast support of Georgia's sovereignty and territorial integrity and noted that he appreciates the involvement of the United Nations in the process of peaceful resolution of the conflict.
According to the Georgian PM, the government of Georgia is committed to the policy of peaceful resolution of the conflict, which aims at the de-occupation of the territories of Georgia and the restoration of trust between the societies divided by the occupation line.
The conversation touched on the ongoing war in Ukraine and its impact on the world. PM Garibashvili remarked that the ongoing war in Ukraine entirely undermined the architecture of international security and the rule-based order. He reiterated his readiness to continue contributing to ensuring peace and stability in the region.