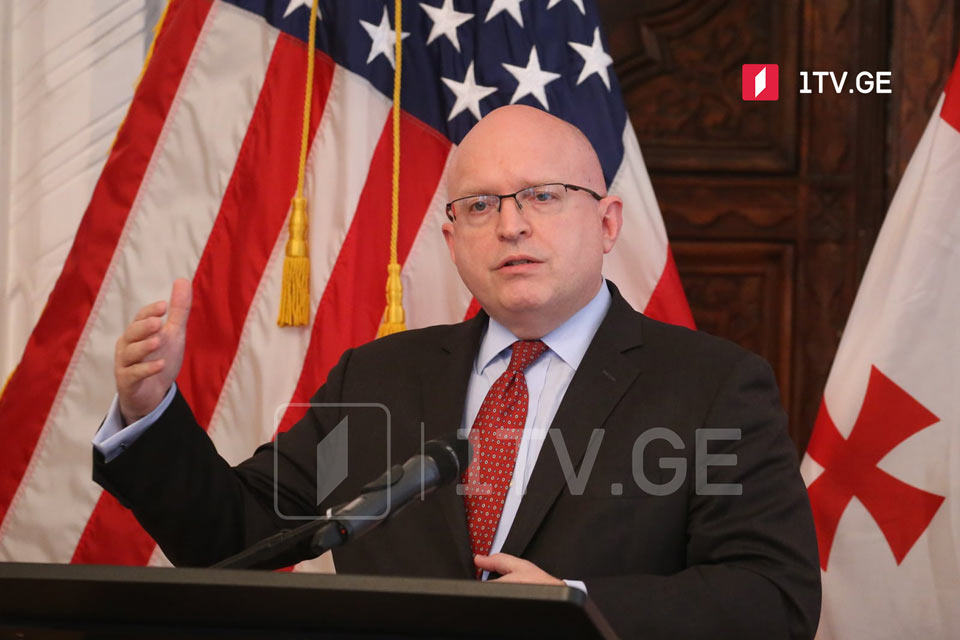 Phillip Reeker: US remains committed to helping Georgia ensure its security, prosperity
Philip Reeker, Special Adviser of the US Department of State for Caucasus Negotiations, issued a video address elaborating on the US-Georgia partnership and Georgia's role in promoting opportunities for peace and the potential of the South Caucasus.
According to Reeker, Georgia continues to contribute to regional security.
"I am delighted to be back in Georgia, a country that is critically important for regional peace, stability and interconnectivity. When I was here last year, I worked closely with Georgia's leaders to mediate between your neighbours Armenia and Azerbaijan.
Prime Minister Irakli Garibashvili played an indispensable role in ensuring the release of detainees and sharing the locations of landmines in combat zones. Through its support for the European Union Monitoring capacity, Georgia continues to contribute to regional security.
I'm pleased to meet again with the Prime Minister and discuss regional issues. In October, I led the US delegation to the Geneva International Discussions.
During this trip, I'm discussing how to continue the effort for regional peace, stability, and prosperity, including how the United States and Georgia can promote a peaceful resolution to Russia's occupation of Georgian territory and press Russia to fulfil its obligations under the 2008 ceasefire agreement," the Special Adviser said.
As he noted, the United States remains committed to helping ensure the security and prosperity of Georgia.
"This includes our firm commitment to Georgia's sovereignty and territorial integrity. We are proud to stand with Georgia as you pursue NATO and EU membership. The United States will continue to do what we can to help you achieve your Atlantic integration because that is the future that people want and deserve.
Finally, I would like to thank the citizens of Georgia for your hospitality and strong partnership with the United States. If, as the Georgian say, guests are a gift from God, then Georgia is surely a gift to guests like me," he added.