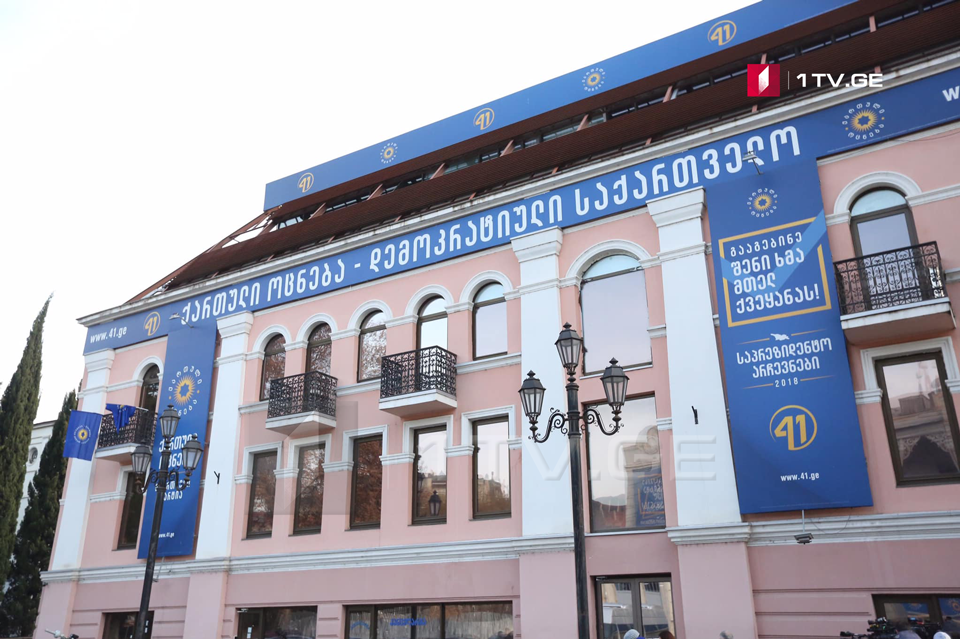 Parliamentary Majority meeting to be held at Georgian Dream's Office
The meeting of Parliamentary Majority will be held at the central office of the ruling Georgian Dream-Democratic Georgia Party today. Regulations and criteria for selection of judicial candidates for Supreme Court of Georgia will be the main topic for discussions during the meeting.
Majority MPs will also talk about problems in the team and arrival of members of the Cabinet of Ministers in the parliament. According to MP Mamuka Mdinaradze, talks will not be held about covert video recordings.
"Nothing can be more amoral than secret recordings. We all agree that those who ordered recording of the material and also those who distributed it should be strictly punished. Expulsion of anybody is not our purpose. Unity should be preserved in the team," Mdinaradze stated.
MPs Eka Beselia, Gedevan Popkhadze and Levan Gogichaishvili have not yet decided whether or not to attend the meeting.