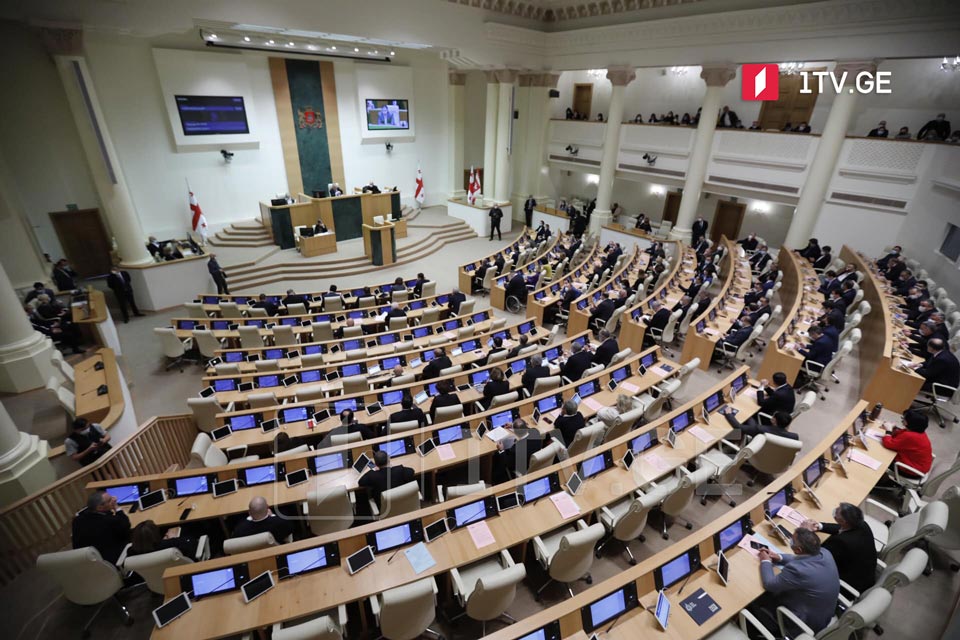 Parliament terminates MP mandates to three opposition lawmakers, former Speaker
Georgian parliament decided to terminate parliamentary mandates to three opposition lawmakers, Elene Khoshtaria (Droa leader), Shalva Natelashvili (Labor Party leader) and Badri Japaridze (Lelo leader), as well as former Speaker Kakha Kuchava at the plenary sitting.
Seventy-eight MPs backed the parliamentary mandate termination to Kakha Kuchava against five lawmakers, who voted con. In the case of Badri Japaridze – 77 voted pro, 38 con, Shalva Natelashvili – 79 voted for and 28 against, Elene Khoshtaria – 77 pro and 9 con. A total of 116 MPs were registered at the session.
The court indictment is the reason in Badri Japaridze's case, while Elene Khoshtaria and Shalva Natelashvili are accused of nonattendance to sittings. Earlier, the Procedural Affairs Committee greenlit termination of MP mandates to all three opposition lawmakers. Kakha Kuchava quit as Parliament Speaker and renounced the MP mandate.