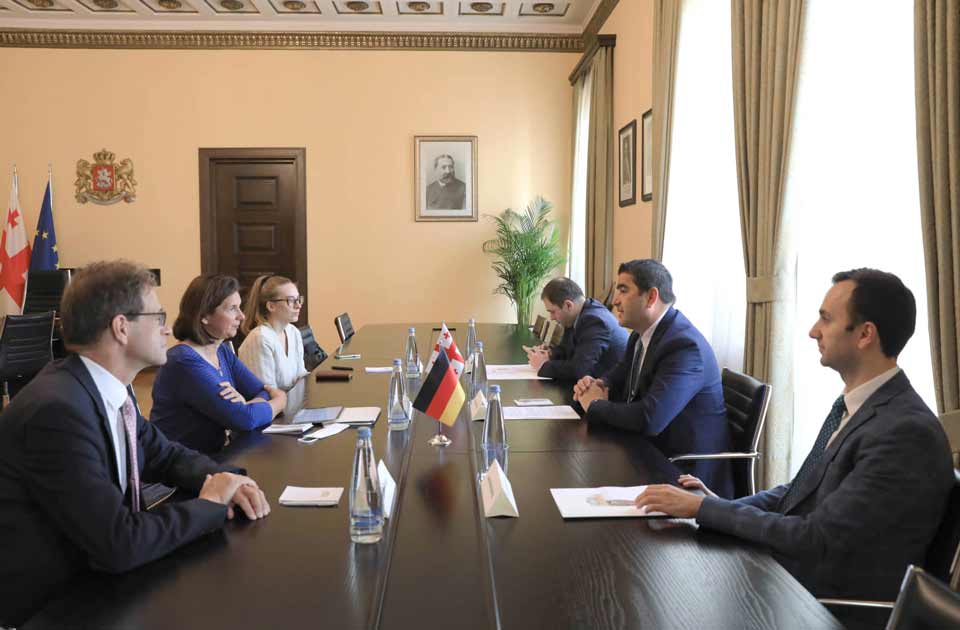 Parliament Speaker meets Vice President of German Bundestag
Georgian Parliament Speaker, Shalva Papuashvili met the Vice-President of the Bundestag of the Federal Republic of Germany, Katrin Goering-Eckardt.
The Speaker noted at the meeting that Georgia and Germany are connected by many years of close cooperation and friendship. He expressed gratitude for Germany's support of Georgia's territorial integrity and European future.
The parties reviewed the path of Georgia's membership in the European Union and emphasized the importance of giving Georgia a European perspective.
Shalva Papuashvili noted that Georgia will actively work on the implementation of the recommendations of the European Commission to obtain the candidate status.
Shalva Papuashvili and Katrin Göring-Eckardt also discussed the ongoing Russian aggression against Ukraine and its consequences for Georgia and the region.