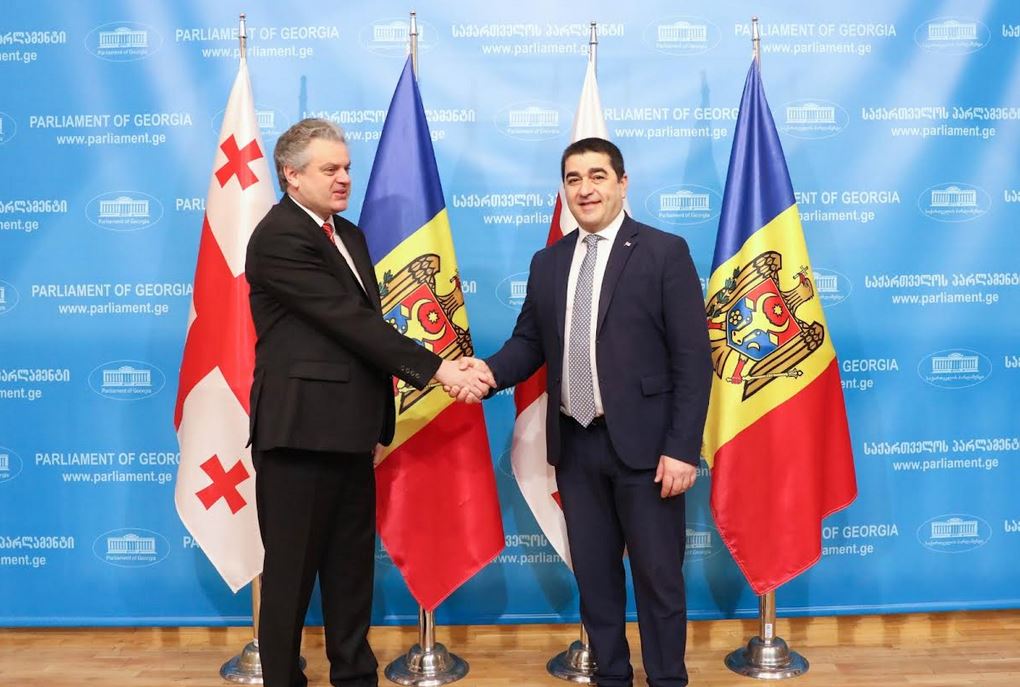 Parliament Speaker meets Moldovan Vice PM
Georgian Parliament Speaker Shalva Papuashvili met Moldovan Vice Prime Minister for Reintegration Oleg Serebrian, who is paying a 2-day visit to Georgia.
The parties highlighted historical and geo-political ties between Georgia and Moldova, the common European integration agenda, regional security challenges and the impact of war in Ukraine.
​"Moldova and Georgia have many things in common. Since June, we have also been sharing the process of European integration. This is a period of historical importance when we must support each other and share experiences," Shalva Papuashvili said.
"We have similar challenges, such as separatism and occupied territories," said Oleg Serebrian following the meeting.