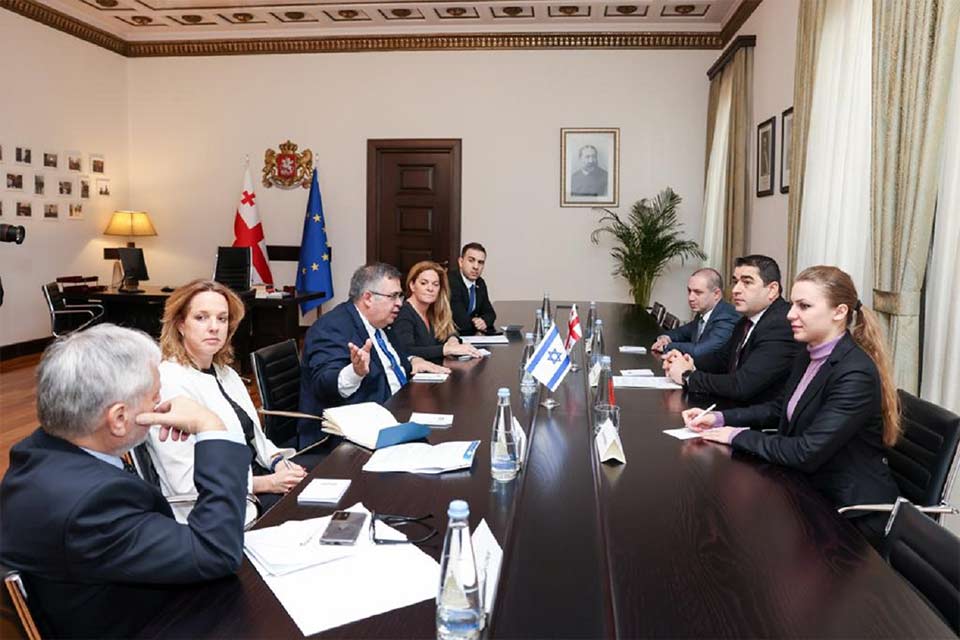 Parliament Speaker meets Knesset's Friendship Group with Georgia
Georgian Parliament Speaker Shalva Papuashvili met with members of the Friendship Group with Georgia established in the Israeli Knesset.
The parties discussed the historically firm ties between Georgia and Israel and the cooperation between the parliaments.
Chair of the Group, David Bitan, expressed gratitude to Georgia for planning activities in connection with International Holocaust Remembrance Day. The meeting also focused on the war in Ukraine and ongoing developments in the region.
Parliament Speaker congratulated Israel on successfully holding the parliamentary elections and pledged the intensification of inter-parliamentary cooperation.