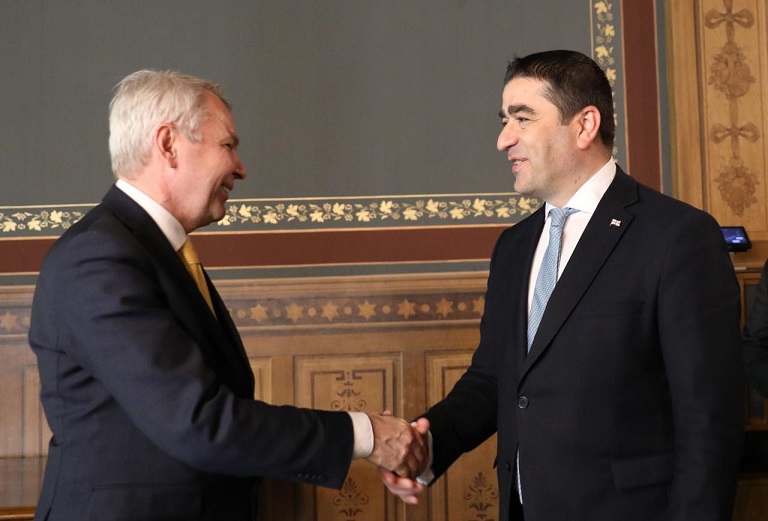 Parliament Speaker meets Foreign Minister of Finland
Georgian Parliament Speaker Shalva Papuashvili met Foreign Minister of Finland Pekka Haavisto.
The sides stressed that this year marks the 30th anniversary of the establishment of diplomatic relations between Georgia and the Republic of Finland, and noted that relations between the two countries are developing in many positive directions.
Shalva Papuashvili focused on Georgia's EU membership application and expressed hope that Finland will support granting the candidate status to Georgia, Ukraine and Moldova.
Papuashvili expressed his gratitude for Finland's strong support for Georgia's territorial integrity and noted that this support is especially valuable in the context of the Russian aggression in Ukraine.
Parliament Speaker continues his visit to the Scandinavian countries. The parliamentary delegation includes MPs Nikoloz Samkharadze, Maka Bochorishvili, Maia Bitadze and Herman Sabo.