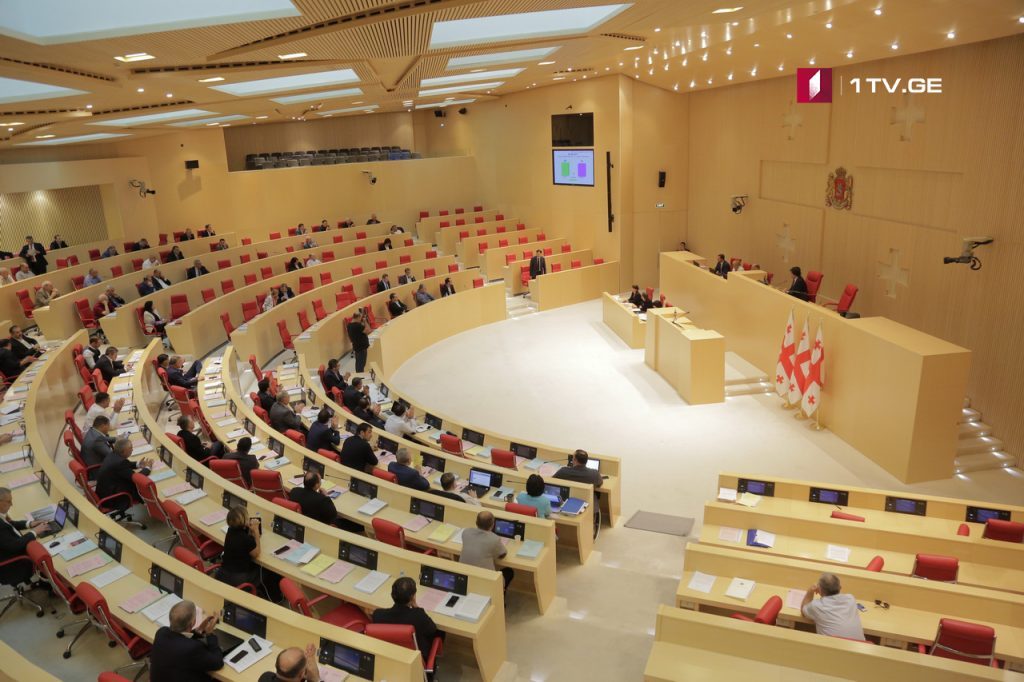 Parliament approved the amendments to the Law on Broadcasting though the first hearing
The Parliament has approved the package of amendments proposed to be made into Law on Broadcasting with 82 votes through the first hearing. 11 MPs voted against.
The voting was held at today's plenary session. MPs considered the project during the last session week.
The presented project of amendments envisages separation of authorities and duties of General Director of Georgian Public Broadcaster (GPB) and Board of Trustees.
Changes also refer to commercial advertising and sponsorship of Public Broadcaster. According to the initiative, sponsorship of entertainment programs and TV series are allowed.
Amendments apply to procurement as well. According to the existing regulations, the Public broadcaster carries out all types of purchases in accordance with the law on state procurement; according to the initiated amendments, the regulations should not apply to the purchasing of products such as programs, feature and documentary films.