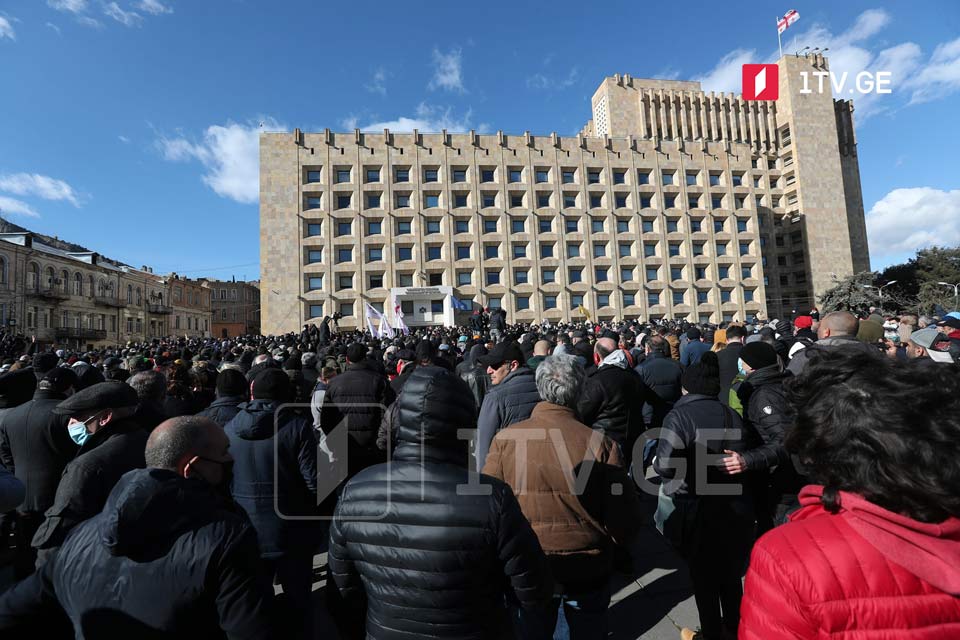 Opposition to hold large-scale protest rally on February 26
The opposition will hold a large-scale protest rally at 3 pm on February 26. A member of the opposition United National Movement (UNM) party Khatia Dekanoidze announced at the Governmental Administration that the marching will begin from Philharmonics building in Tbilisi.
According to Khatia Dekanoidze, despite deep political polarization and crisis in Georgia, no constructive proposals came from the government aimed at discharge of the tension. In expectation of the next round of negotiations, the opposition postponed the protest scheduled for February 15.
"The large-scale marching will be dedicated to the struggle against occupation, Rodionovs, Gavrilovs and this will be a symbolic protest on the 100th anniversary of Bolshevik occupation of our country. I call on all Georgians not to fear anything," Khatia Dekanoidze said.