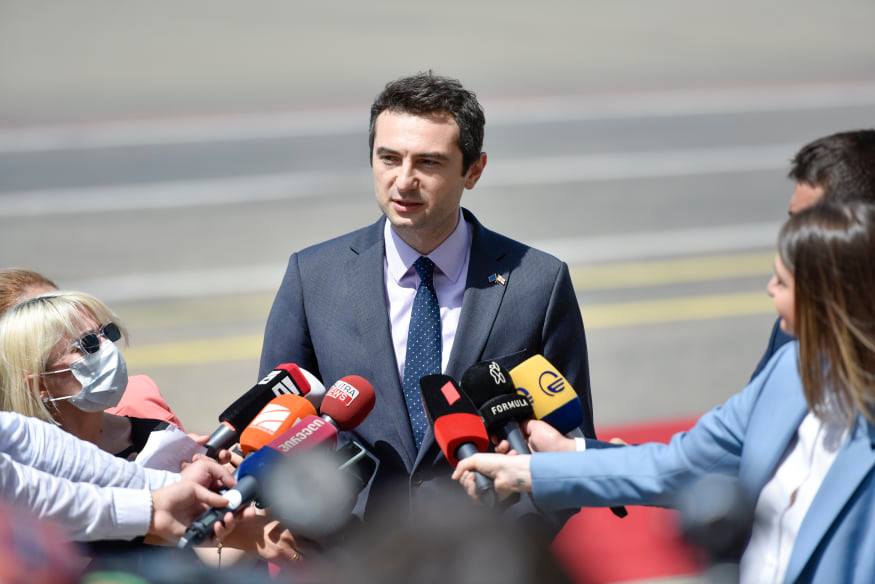 Opposition spares no effort to affect elections, Parliament Speaker says
Georgian Parliament Speaker Kakha Kuchava summed up a three-day International Conference of Parliament Speakers held in Vienna. The Speaker dubbed the Conference as "interesting and fruitful", where he discussed "all the issues on Georgia's agenda."
"Their [partner countries] strong support for Georgia's Euro-Atlantic aspirations was highly important. They stand by us, waiting for us to implement the ambitious reforms and the plans. We are confident, with their support and our work, we will be able to achieve the goal in the end," Kuchava asserted.
The Speaker responded to the question about the opposition, saying that "it spares no effort to use all the levers, aiming to affect the upcoming elections." Kuchava recalled the 2020 parliamentary elections when "founders, directors or/and members of the supervisory board of local observer organizations have been linked to the opposition parties, particularly to the United National Movement (UNM)."
Earlier today, the ruling team MP Givi Mikanadze alleged some local watchdog groups, alongside the neutral NGOs, are linked to the various political figures. Mikanadze presumes fifteen local observer organizations "are directly connected and financed by the UNM and European Georgia."
The local elections are scheduled for October 2, 2021.