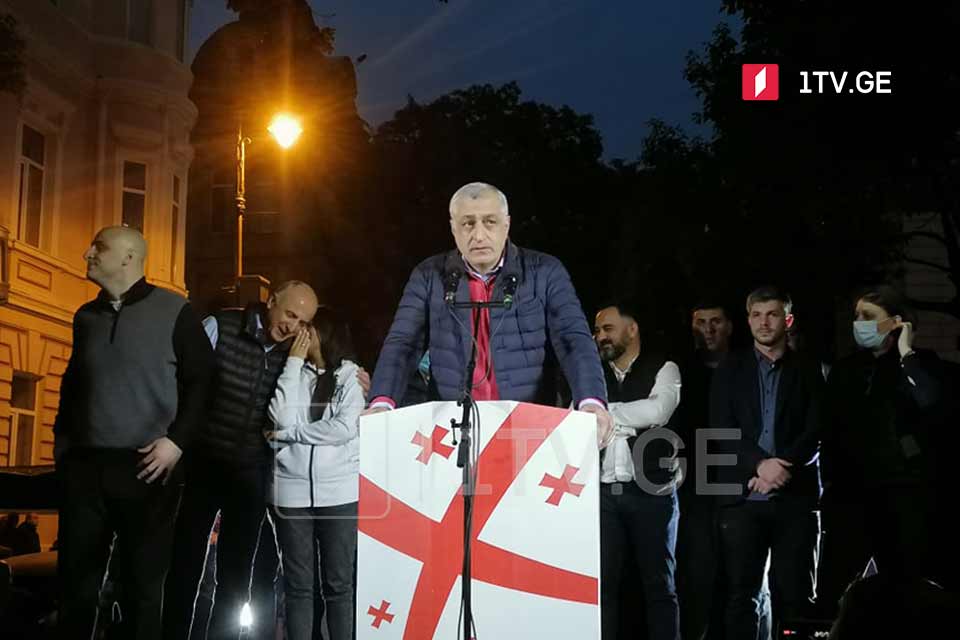 Opposition rallies in Kutaisi demanding ex-president's release
Opposition parties protest in the second largest city of Kutaisi demanding the release of jailed ex-president Mikheil Saakashvili.
Mamuka Khazaradze, the Lelo party leader, who applied to the parliament to terminate his MP mandate, said he prefers to stand with people, underlining the opposition does not plan to organize a revolution in Georgia.
"Revolution happens in mind, in the human will, to change the situation. Such mental revolution is happening in Georgia. This is the unity of heart and soul," Khazaradze said.
According to the Lelo leader, the collapse of a totalitarian state began in Tsalenjikha and will continue in Kutaisi, Batumi. "The system got a serious crack during the elections, and Georgia will be free," he said.
Mamuka Khazaradze underlined that he had a conflict with ex-president Mikheil Saakashvili. Saakashvili filed criminal cases against him and wanted to seize his property. However, Saakashvili, as the former president, deserved the same medical service as other prisoners. Khazaradze stressed that "political vendetta should end in the country."
Lelo party leader also urged all immigrants from Kutaisi to return to Georgia to rescue Georgia in a joint effort.