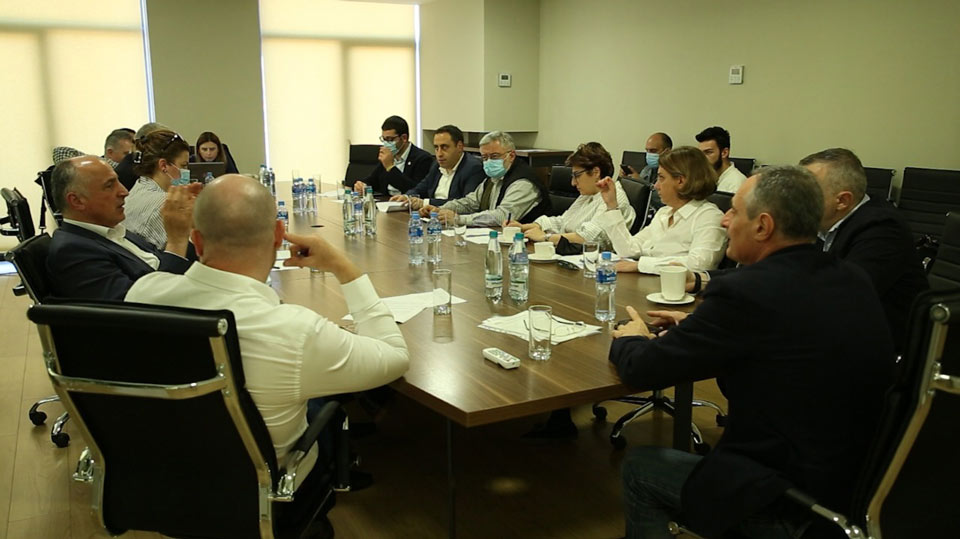 Opposition parties call on non-signatory colleagues to show responsibility for the political process
The opposition parties, which signed the compromise agreement brokered by the European Council President Charles Michel, released a joint statement. They called on the rest of the opposition to show more responsibility for the current political process and work together to ensure the government fulfil its obligations per the agreement.
"By signing the document brokered by President of the European Council Charles Michel on April 19, 2021, the country has the most significant opportunity to emerge from a deep political crisis. According to the agreement, the Georgian Dream has acknowledged rigging of the parliamentary elections in the country, the existence of a politicized judiciary and political prisoners, the need for judicial and electoral reform, and pledged to release political prisoners through specific mechanisms and go towards the snap elections. If the agreement is implemented, our country will have a real chance to join both the EU and NATO, as confirmed by the statements of US senators and MEPs, against the background of the facing challenges.
Accordingly, we believe that now is the time to consolidate the opposition's efforts to force the government to fulfil its obligations under the agreement, rather than encourage confrontation and damaging the agreement's goals. We believe that the only way to replace the Georgian Dream government through a democratic procedure is to implement this agreement.
Therefore, it is in the government's interest to reject this opportunity due to narrow party interests. That is why we, the political parties and independent MPs who signed the agreement, reaffirm our readiness to fulfil the obligations under the compromise paper. We call on the opposition colleagues, who have not yet joined the agreement, to take more responsibility for the current political process and make every effort to ensure that the government fully meets its obligations under the Eu-brokered document.
We already have the first success following the agreement. That is the release of Giorgi Rurua from prison. We believe that only through joint opposition efforts we will be able to release Nika Melia from prison promptly and drive the country out of a deep political and economic crisis that hampers Georgia's rapid, democratic development," reads the statement.