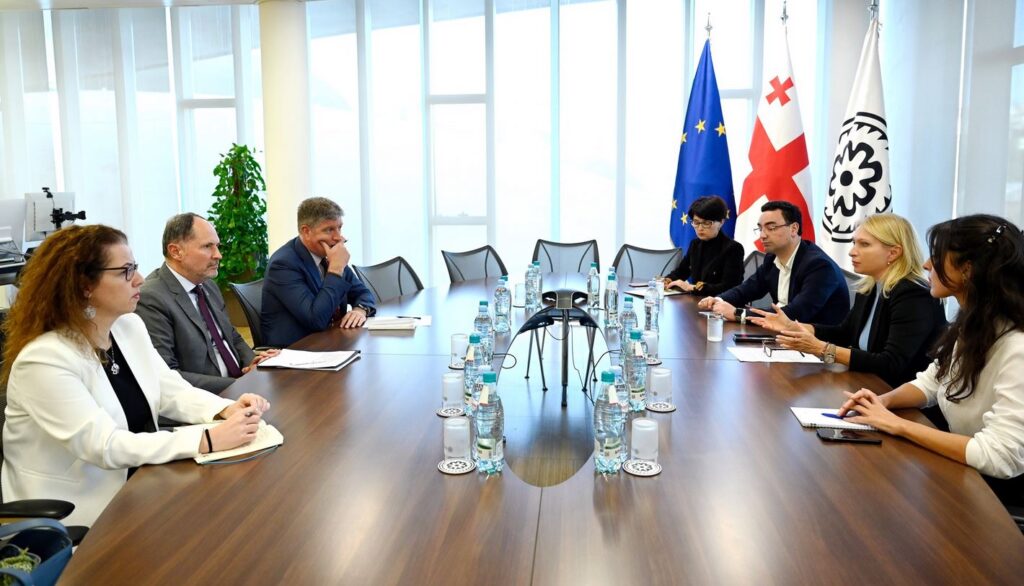 NBG Acting President meets EU Ambassador
The Acting President of the National Bank of Georgia (NBG), Natia Turnava,  met with the Ambassador of the European Union to Georgia, Pawel Herczynski.
According to the NBG, the meeting discussed recent changes in the enforcement rules for financial sanctions imposed by the USA, Great Britain, and the EU in response to Russia's invasion of Ukraine.
Turnava explained that these changes were made to ensure the full and accurate implementation of international sanctions and to align them with Georgia's local legislation. She also emphasized that the National Bank maintains continuous communication with commercial banks and international organizations to ensure the proper enforcement of these sanctions.
Additionally, sides discussed the need to reinstate the temporarily suspended program with the International Monetary Fund (IMF). Both parties recognized the importance of maintaining Georgia's macroeconomic stability and the significance of cooperation with the IMF.
Ambassador Herczynski highlighted the importance of the National Bank as a strong and independent state institution. He also stressed the importance of macroeconomic stability, especially as the European Commission is set to release its first enlargement report on Georgia in a month. He noted that among the 12 priorities outlined in this report, the second priority specifically addresses the importance of having strong state institutions. Ambassador expressed hope that the IMF program would be reinstated to effectively support Georgia's ongoing development efforts.