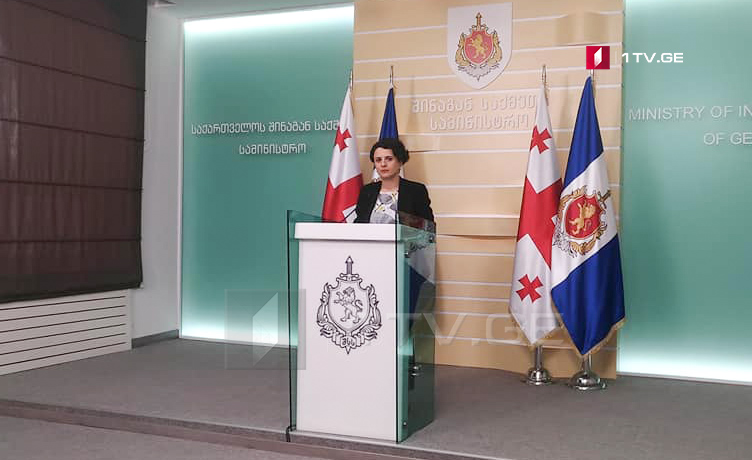 Natia Mezvrishvili: Elections are being held in a peaceful environment in all regions
According to the information available to the Ministry of Internal Affairs, elections are being held in a peaceful environment in all regions, – Natia Mezvrishvili, Deputy Minister of Internal Affairs said at the briefing.
According to Deputy Minister, 29 facts of possible violations have been observed, which were reacted instantly. In addition, 15 facts have not been confirmed or not contain the signs of the crime.
In 7 cases in which the applicants indicated the physical assault, threat and material damage, the investigations have begun under the relevant articles of the Criminal Code. Investigations have started into the incidents which took place in Batumi, Marneuli, Sighnaghi, Kaspi, Samtredia and Akhalkalaki", – Natia Mezvrishvili said.
According to her, during the verbal and physical confrontation in Marneuli the participants of the conflict resisted police officers, who arrived at the site. The law enforcers detained one member of the "United National Movement" and one member of the "Georgian Dream". As Deputy Minister noted the relevant investigative activities are conducted within the scope of the investigation.
"With regard to 7 out of the 29 facts, the actual circumstances are being verified at this stage. In order to prevent the hindering of the elections process, as several applicants are carrying out duties at various election precincts for the time being, the questionings and clarification of the circumstances will be conducted soon after the polling is completed", – Natia Mezvrishvili stated.