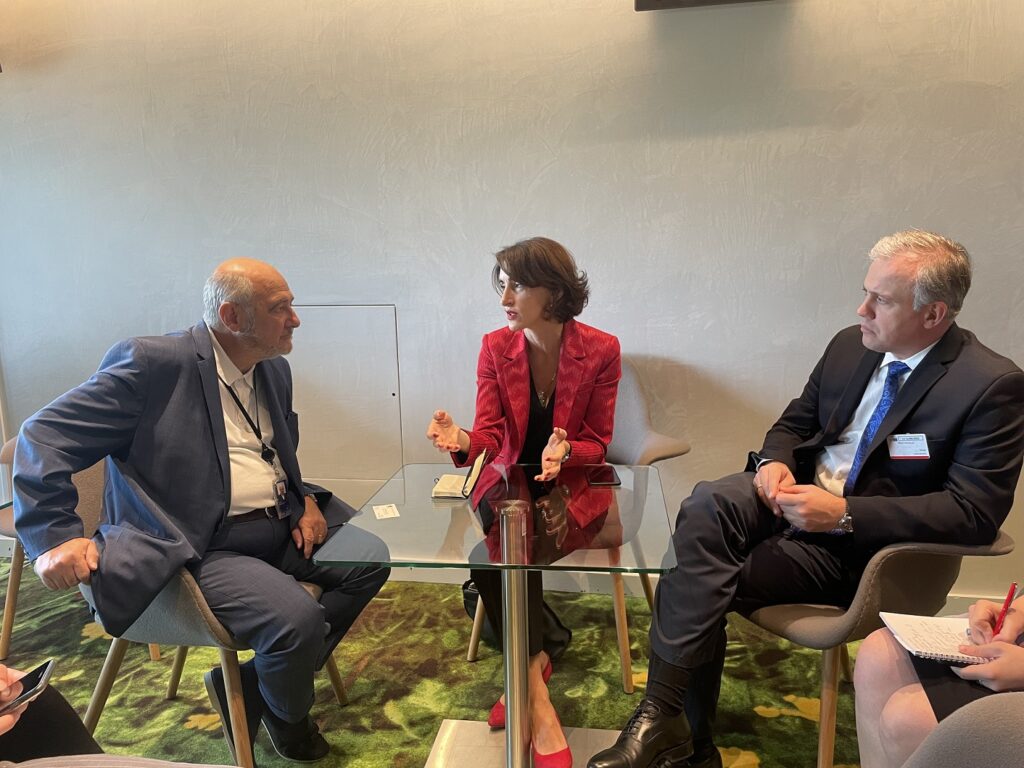 MPs hold meetings in European Parliament
Chairwoman of the parliamentary European Integration Committee Maka Bochorishvili and First Deputy Chairman of the Foreign Relations Committee Giorgi Khelashvili visited Strasbourg on September 12-15.
Within the framework of the working visit, Georgian MPs held meetings with the co-chair of the Georgia-EU Parliamentary Association Committee, Marina Kaljurand, the rapporteur of the European Parliament on the issue of Georgia, Sven Mikser, and members of various political groups and foreign affairs, defence and security, and human rights committees.
The parties discussed the main priorities of Georgia-EU cooperation, the process of implementation of the EC-proposed recommendations, the activities of the working groups created in the Parliament and planned legislative initiatives.
The historic decision to open the European perspective for Georgia was noted and the importance of deepening the political dialogue between Georgia and the European Union was emphasized. The discussion also touched on the security challenges in the region.
Maka Bochorishvili and Giorgi Khelashvili, as special guests, participated in the meeting of the steering committee of the Progressive Alliance of Socialists and Democrats (The S&D Group's Willy Brandt Steering Committee) in the European Parliament.
The Georgian delegation also attended the State of the Union speech of the President of the European Commission, Ursula von der Leyen, in the Parliament, where the EC President emphasized that Georgia, Ukraine, Moldova and the Western Balkan countries are part of the European family, their future is in the European Union.