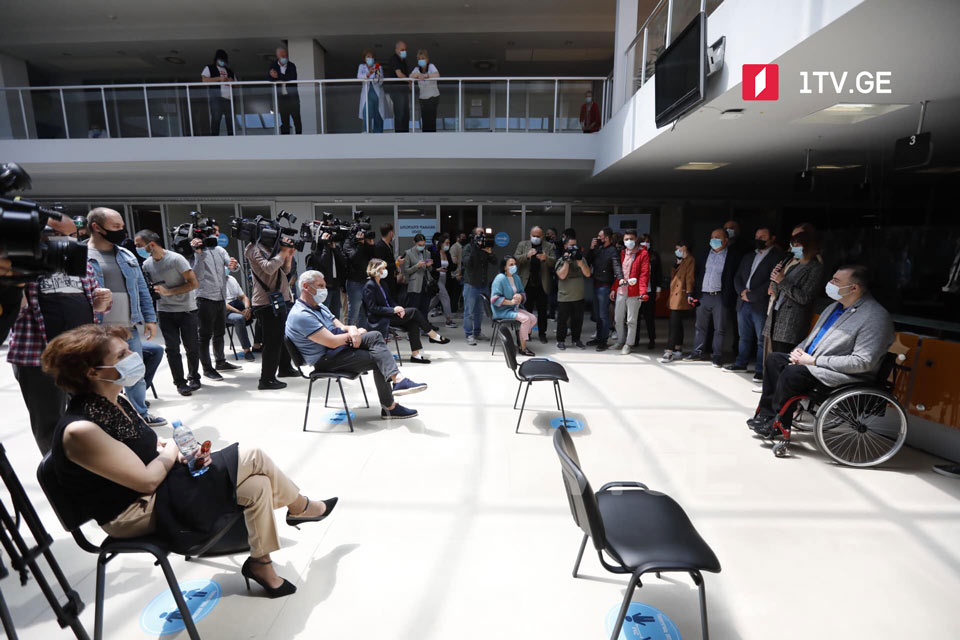 MPs get Sinopharm jabs
Members of the Georgian Parliament lined up in a queue on Thursday to get their Sinopharm jabs live on TV. The Covid-19 Chinese vaccine was administered to MPs at the Central University Clinic in the capital Tbilisi.
MPs Rati Ionatamishvili, Eliso Bolkvadze, Nino Tsilosani, Ketevan Dumbadze, Irma Zavradashvili, Tamar Taliashvili, Rima Beradze have been inoculated with the Sinopharm vaccine so far.
Minister of Health Ekaterine Tikaradze is attending the vaccination process. She said that the engagement of the parliament and MPs in the vaccination process is crucial and will much intensify the vaccination process.
"The vaccination process in Georgia has significantly improved. We had a record yesterday. We observe the readiness and trust of the society towards vaccination is increasing," said Ekaterine Tikaradze.
Booking the Chinese-made Sinopharm vaccine kicked off in Georgia on April 27, while the immunization started on May 4. The Interagency Covid-19 Coordination Council decided on admitting the government and parliament members to the vaccination process this week.