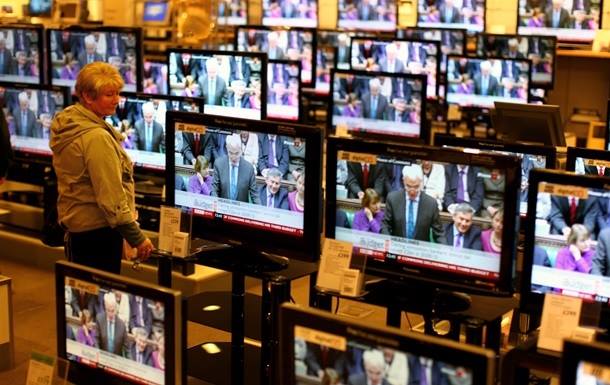 Moldova Introduces Fines for 'Russian Propaganda'
The authorities have begun to impose financial penalties on media outlets in an attempt to prevent alleged attempts to spread Russian propaganda in Moldova.
Moldova's Audiovisual Coordinating Council, CCA has fined 11 radio and TV stations and seven cable network providers 5,000 lei (around 240 euros) each because they did not deliver an overview of their programming output as required by the country's new 'anti-propaganda' law.
The law entered into force on January 10 and bans TV programmes with political and military content broadcast from countries that haven't ratified the European Convention on Transfrontier Television, such as Russia.
CCA president Dragos Vicol said on Monday evening that his institution will also keep a close eye on how radio and television broadcasters comply with the new law. "The CCA will monitor how the new provisions of the law will be applied by all media broadcasters in Moldova," Vicol told Publika TV.
Russian MPs reacted strongly to the new law in Moldova and took the issue to EU institutions for arbitration, arguing that it affects the Russian minority and Russian speakers in Moldova, accusing the Chisinau authorities of 'Russophobia'.
Twenty more radio stations and 15 TV stations are due to deliver overviews of their programming output by February 15, according to the law. For violating the rules, the Audiovisual Code allows for fines of up to 100,000 lei (5,000 euros) or even the withdrawal of broadcast licenses.
The new law was strongly opposed by Moldova's pro-Russian President, Igor Dodon, while the Socialists and the Communists in parliament accused the government led by the pro-European Democratic Party of violating freedom of expression.
Government supporters allege that the country is flooded by Kremlin propaganda, designed to lure the country back into the Russian sphere of influence.
Moldova was once part of Tsarist Russia, then was united with Romania between the two world wars, before being joined to the Soviet Union at the end of World War II. It became an independent country when the USSR broke up.