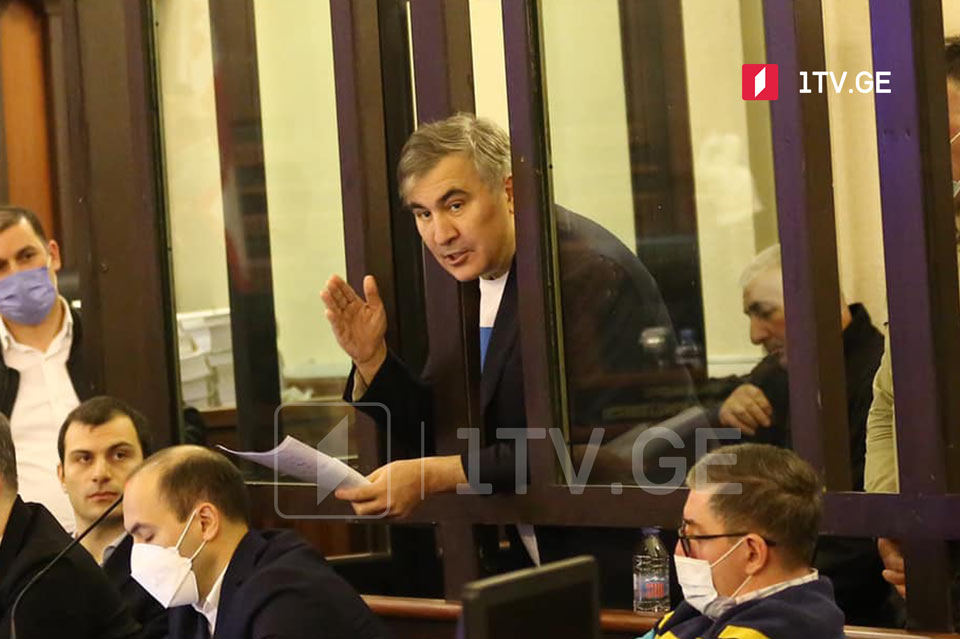 Mikheil Saakashvili starts 'permanent' hunger strike
Jailed ex-President of Georgia Mikheil Saakashvili announced today he kicks off a "sweeping, permanent hunger strike."
During today's Tbilisi City Court hearing on the case of exceeding authority during the November 7, 2007 crackdown on anti-government protests, Mikheil Saakashvili claimed his hunger strike is "a reaction to how the regime treats my people and me."
"I demand adequate health care, as requested by the Public Defender's Council and the Empathy Center," Saakashvili explained the reason behind his decision.
"Let everyone see what it means to love the homeland. Let everyone see what ambition means if you put your own country above comfort and everything. Only fools can believe those accusations against me," Saakashvili declared.
Back in November 2021, Mikheil Saakashvili stopped a 50-day-long hunger strike after being arrested on October 1.