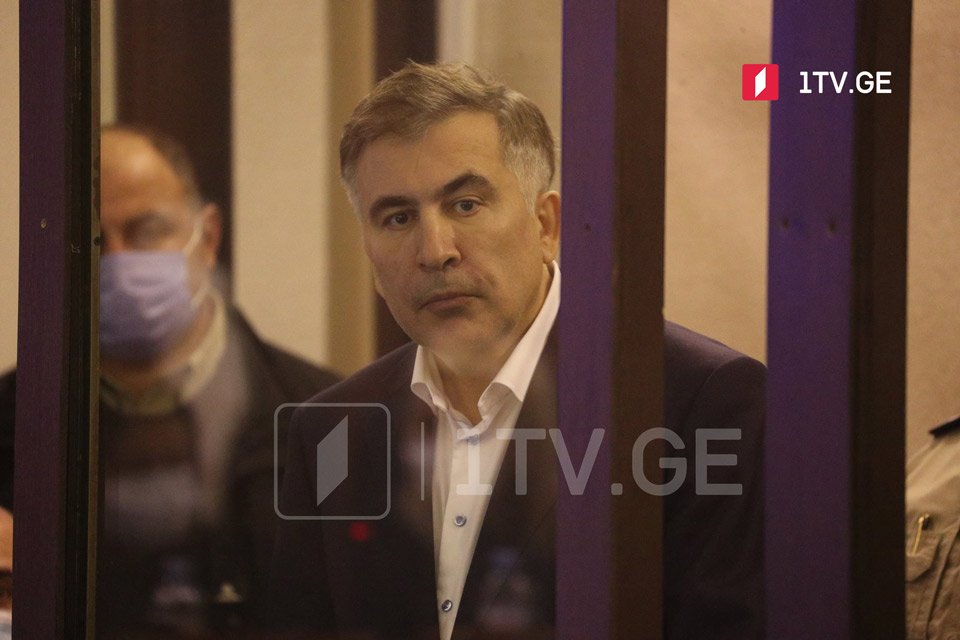 Mikheil Saakashvili echoes court ruling - 'Nothing can break me; now is moment to anger, fight' 
Jailed ex-president of Georgia, Mikheil Saakashvili has echoed the Tbilisi City Court's recent ruling to rejects his lawyers' petition for jail term postponement or release.
"Nothing can break me; now is the moment to anger and fight; now is the time to unite all forces; we don't have Georgia to give to Russia," Saakashvili posted on his Facebook page.
For the record, on 1 December, the defence lawyers petitioned the Tbilisi City Court to either free Saakashvili or postpone his jail term in line with the provisions of the law for health reasons.
The lawyers' petition relied on the psycho-rehabilitation centre Empathy's report that Saakashvili's health has been deteriorating.
Mikheil Saakashvili has been in jail for over a year, convicted of abuse of power while in office.