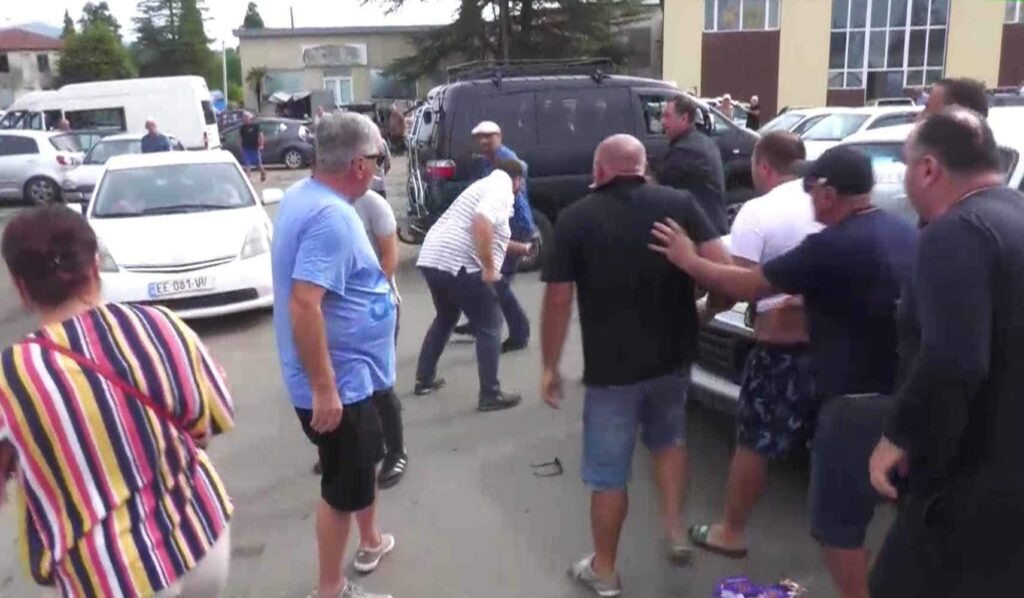 MIA launches investigation into confrontation in Chokhatauri
The Ministry of Internal Affairs has initiated an investigation into a confrontation that occurred in Chokhatauri, invoking the first part of Article 126 of the Criminal Code, which deals with group violence.
As reported by the United National Movement, ruling Georgian Dream party members attacked UNM members in Guria. The confrontation reportedly began while UNM members were distributing informational brochures to locals and protesting the alienation of a square.
Irakli Kuchava, the chairman of the GD city organization and chairman of the City Council, denied the accusations. He stated that he was not in Chokhatauri at the time and that based on the footage he had seen, none of the Georgian Dream members were involved in the incident.