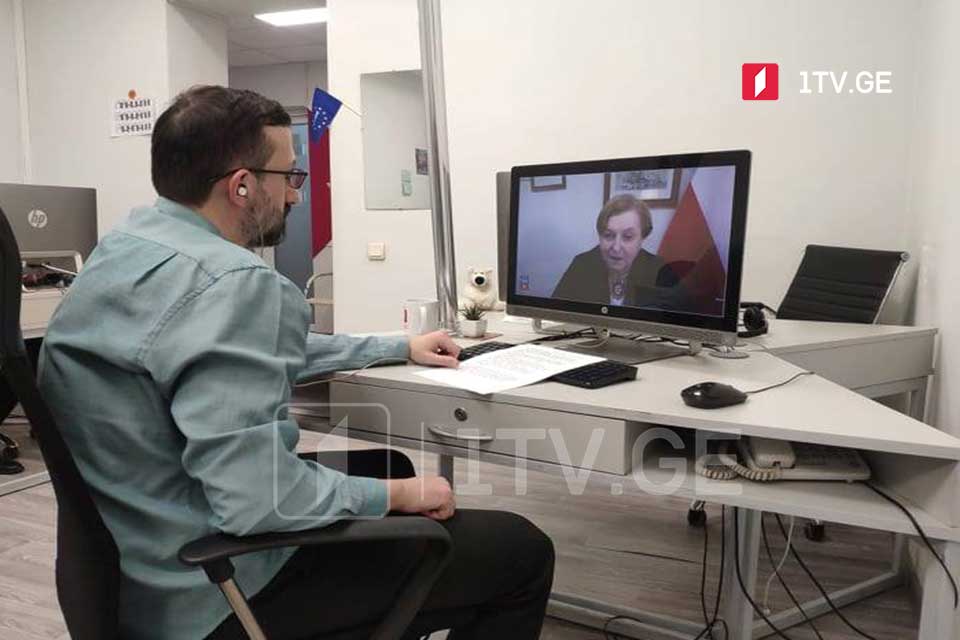 MEP Anna Fotyga: It is difficult to be credible opposition outside parliament
It is hard to be a credible and constructive opposition while outside of the parliament, a former Foreign Minister of Poland and Member of the European Parliament Anna Fotyga said in an exclusive interview to the Georgian First Channel.
MEP Fotyga added that she repeatedly called on both sides to find a consensus.
I'm concerned about the eventuality of a parliamentary boycott because my experience in politics shows that parliament is an important platform for a diversity of pluralism, and it is very difficult to be credible and constructive opposition while outside of the parliament, Anna Fotyga told the Georgian First Channel.
But it is up to political leaders. Staying outside the parliament means deepening tensions and deepening conflict for both sides. Taking into account the scope and scale of external security challenges, it is very difficult for friends to advise. Of course, it is up to Georgians; usually, it is much more to do by the ruling party. Usually, the ball is in their court, the MEP emphasized.
The member of the European Parliament added that many signals were coming around elections, before elections, and later on. These signals were disturbing for people engaged in the events in Georgia and concerned by the situation of Georgia.
I think it is extremely important for both parties to find consensus taking into account the external challenges. I have already personally appealed several times, saying it would be good if there is a legal possibility for fulfilling all provisions ofMarch 8th agreement, Fotyga concluded.
Eight opposition parties that secured seats in the Georgian Parliament of 10th Convocation as a result of October 31 parliamentary elections decided to boycott the parliament calling the elections rigged. There are ongoing negotiations between the opposition and the ruling party to overcome the post-election crisis in Georgia.