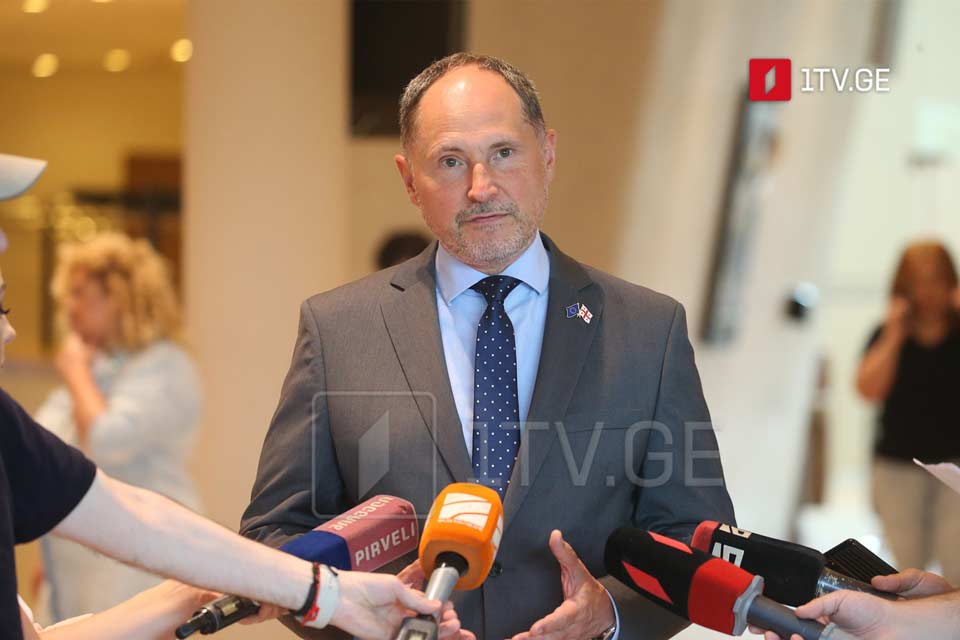 Ambassadors to meet PM today, EU Ambassador says
The EU Ambassador to Georgia, Pawel Herczynski, announced that a meeting between the Prime Minister, Irakli Garibashvili, and ambassadors from various countries will take place today.
The Ambassador emphasized the significance of intensive communication between the diplomatic community and the government, particularly during this critical period.
"I can confirm that we will meet tonight with the Prime Minister of Georgia. We do this at his invitation. The initiative was on the part of the PM. But we meet each other on a regular basis and this is, in my point of view, extremely important that the flow of information between the diplomatic community and the Prime Minister, as well as all government, all ministers, is as intense as possible, especially now when we are entering a key moment in which the European Commission will made public the enlargement report in October, and then the leaders of 27 EU members states will decide on next steps.
We have been invited by the Prime Minister. If I understand correctly the invitation has been extended to all EU ambassadors present in Georgia, as well as, to some ambassadors who are covering Georgia from other locations. I don't know how many colleagues will show up. I hope everyone will be there.
As the initiative is from the Prime Minister's Office, we will see how the discussion will lead, but I can tell you that we meet on a regular basis and we discuss very openly, and honestly, all the issues when it comes to the EU-Georgia relationship," EU Ambassador said.