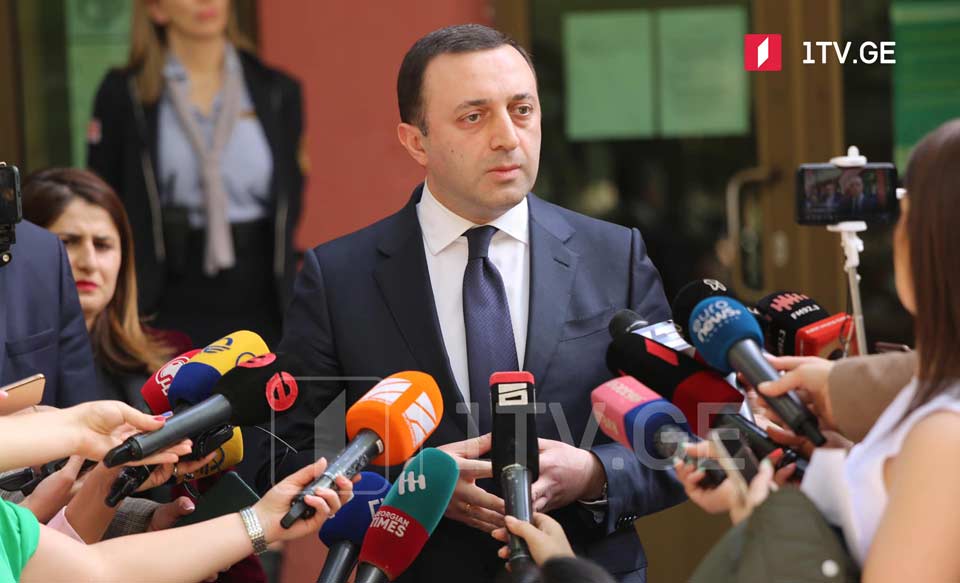 Main document to determine Georgia's EU integration is Association Agreement, PM says
Georgia reached tremendous progress on path of the European integration. Georgia is ahead of the Associated Trio countries, said Prime Minister Irakli Garibashvili.
"The main document, which determines our country's integration in the European Union, is Association Agreement, which I had the honor to sign in 2014. This is the frame to guide us as the Constitution, and we are ahead of all countries among the Eastern Partnership countries with its fulfillment. We outrun Associated Trio countries in all directions and parameters be it jurisdiction, free trade or visa-free regime. The 45% of the agreement is already done," PM Garibashvili stated.
According to the head of the government, the application for EU membership is very important and it was a historic, mature decision.
"We follow this process calmly, with our strategic patience. As you know, membership does not happen in one or two days, we have heard from European leaders that it may take a few, even 10 years, but that does not mean that we should relax. This requires strong economy. We should strengthen our cities, municipalities, industries and prepare the country for the EU membership," PM said.
Georgian Prime Minister Irakli Garibashvili signed the formal application on March 3. Tbilisi was previously planning to apply in 2024. However, Ukraine's move sped up the process. Ukrainian President Volodomyr Zelensky signed a formal application on February 28.