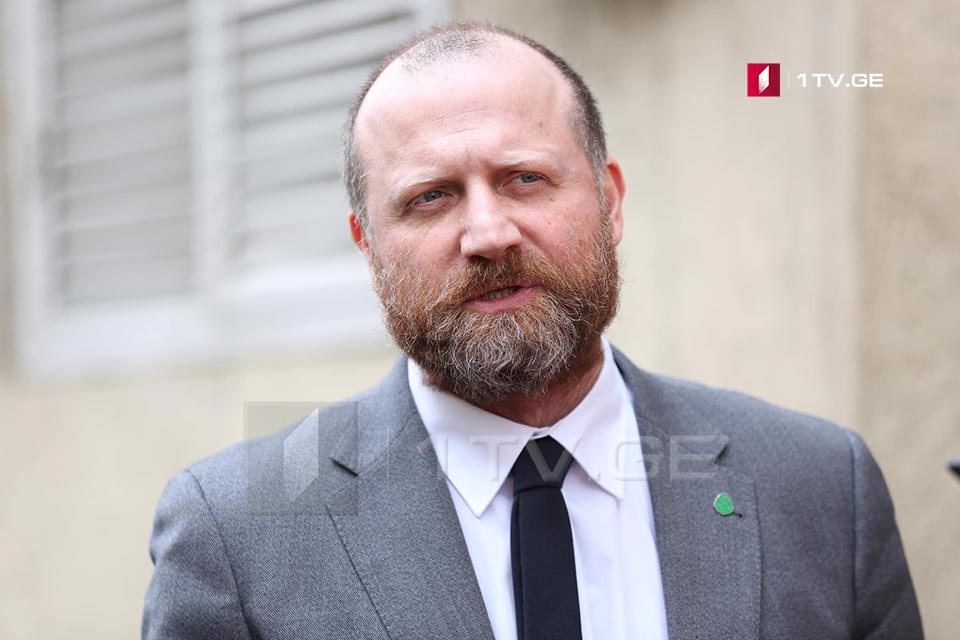 Lithuania to monitor EU-brokered agreement, Lithuanian FM tells opposition
Foreign Minister of Lithuania Gabrielius Landsbergis held a meeting with leaders of the opposition parties. Representatives of both the parliamentary and non-parliamentary opposition attended the meeting.
According to Zurab Japaridze, leader of Girchi – More Freedom party, Lithuania will monitor the implementation of the EU-brokered compromise agreement reached between the government and the opposition.
"The implementation of the points in this text is fundamentally important and there is no plan "b" that can be supported by the EU. It is now most important to discharge the situation and focus on fulfilling the points in this document as this is the solution for this country," Zurab Japaridze told reports after the meeting.
According to the opposition politician Salome Samadashvili, Gabrielius Landsbergis told the opposition that fulfillment of the agreement was crucial for Georgia's European course. Lithuanian FM welcomed everyone, who signed the agreement and expressed hope that others would also join the agreement.
"Our friend country Lithuania gives strategic importance to this agreement. Lithuania did much to bring Georgia close to Europe," Samadashvili said.
European Georgia party leader Giga Bokeria said that Lithuanian FM pledged support to Georgia in overcoming the political crisis amid other problems facing the country.
"We have to come out from the situation with the activeness of our citizens. The public should regain trust towards political processes. This will the objective of European Georgia with support of our international friends," Bokeria said.
Foreign Minister of Lithuania Gabrielius Landsbergis arrived in Georgia with an official visit.