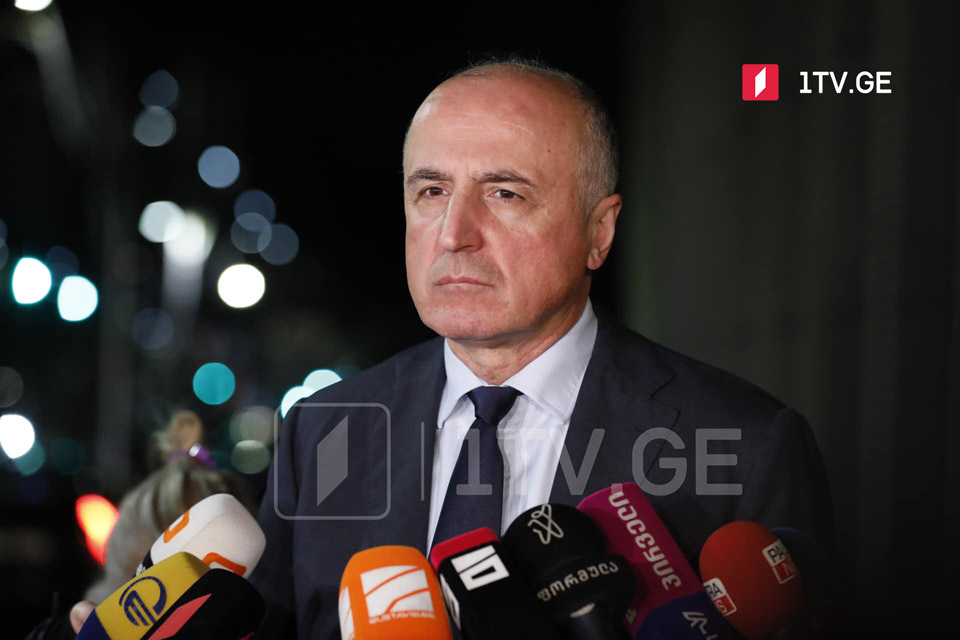 Lelo's Japaridze says opposition cannot retract amnesty, mediators to consider UNM Melia's stance on President Michel's paper
Opposition cannot withdraw the amnesty. It is a document by Charles Michel, and probably the mediator should consider Nika Melia's stance, Badri Japaridze, a member of Lelo for Georgia, said.
Japaridze echoed the statement of the United National Movement Chairman Nika Melia. He said his party would support Melia's proposal.
"We can not withdraw Charles Michel's document. It is Melia's position, which perhaps the mediator should consider. Let's wait. Once again, I want to emphasize that the amnesty law can not apply to executioners in any case. No one has such an intention. If there is an attempt by the Georgian Dream to leave the door open for a possible amnesty for the executioners, we will not support such a bill. It is out of the question. We will not oppose and will support this proposal by Nika Melia, because the release of two political prisoners was a key factor when we entered into this agreement. One should be released tomorrow when we enter Parliament. The will of another political prisoner is crucial to us. If he says he is ready to agree to bail from the EU side and demand the withdrawal of the amnesty law and the mediator shares this approach, we will support it," Badri Japaridze said.
Nika Melia, the Chairman of the United National Movement, addressed the representatives of the opposition who signed the European Council President Charles Michel-brokered document. Melia urges them "not to take part in the infamous attempt to rewrite history, which is called June 20 Gavrilov's night amnesty."
Nika Melia also addressed the document-signatory Georgian Dream urging to retract the amnesty bill.
Most of the Georgian political parties signed A way ahead for Georgia, a compromise document submitted to the parties by the European Council President Charles Michel, at the Orbeliani Palace on April 19. The agreement is open for the individual members to sign.