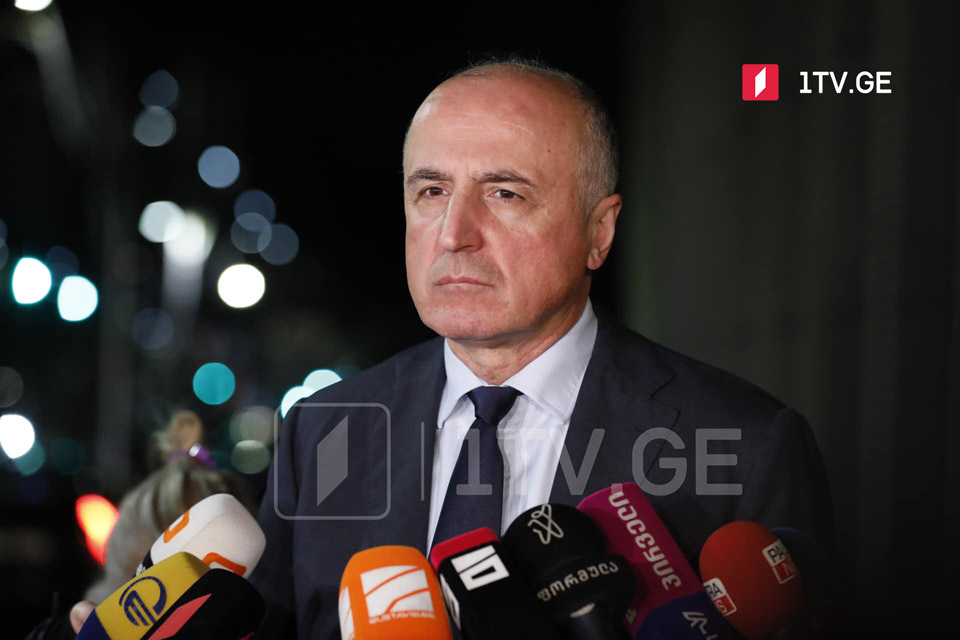 Lelo: Next round of talks to be held if solution viable
Badri Japaridze, a member of the Lelo for Georgia, informed that the opposition representatives held a preparatory meeting for the May 15 protest rally.
"We have to start a campaign to prepare for this rally. It is crucial to have regular meetings with our fellow citizens to inform them about the purpose of the rally and steps that the opposition parties are taking," Japaridze said.
As for the negotiations, the next round would be likely if reaching an agreement is outlined, Badri Japaridze said.
"We have no agreement on the next round of talks. A further round will be likely if the possibility of reaching an agreement is viable. Two important issues, the release of people detained on political grounds, and the agreement with the Georgian Dream on the path to early elections, are to be agreed upon. Those are an integral part of the final political agreement," Badri Japaridze said.
At the same time, Japaridze believes that the release of Nika Melia would help ease the situation.
"It would have improved the negotiation environment, but unfortunately, the Georgian Dream and the judge made a decision that still leaves the situation very tense and deepens the crisis," Badri Japaridze added.