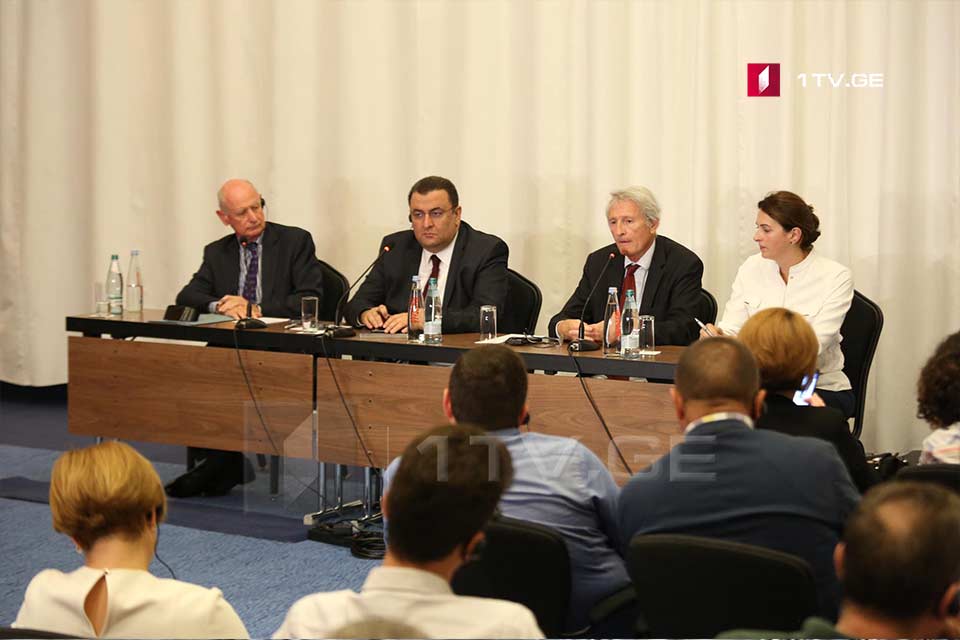 Lawyer of TBC Bank founders prepare lawsuit for European Court
Lawyers of TBC Bank founders  Mamuka Khazaradze and Badri Japaridze are preparing a lawsuit to file to the European Court, – English and French lawyers said at a news conference held together with Georgian lawyers of Khazaradze and Japaridze.
In London, where the case of seizure of accounts has been appealed, Khazaradze's interests will be defended by Steven Kay, who assesses the legal situation around TBC Bank as political revenge.
"TBC Bank is on the London Stock Exchange. This business is of great importance to Georgia. A very unusual situation arose in the case of TBC Bank. The investigation has been launched into the case linked with 11-year-old transaction now. Representatives of the investigating agency could investigate this earlier. This transaction was not covered and National Bank known about it. This transaction is not the basis for initiating criminal proceedings. This is a very unusual accusation. Political statements are being made and it seems that politicians are fully aware of this case, which falls under the jurisdiction of the prosecutor's office. Accordingly, it has a nature of political persecution. In the course of this case, we plan to use a letter which undergoes expertise in London. This is substantive evidence. This letter contains some very important information, threats and intimidation that are happening now. The court must be independent and impartial, the proceedings – fair and transparent. This case should not be the subject of discussion by politicians. The existing allegations have turned into alternative allegations. The charge of money laundering is not valid", – Steven Kay said.