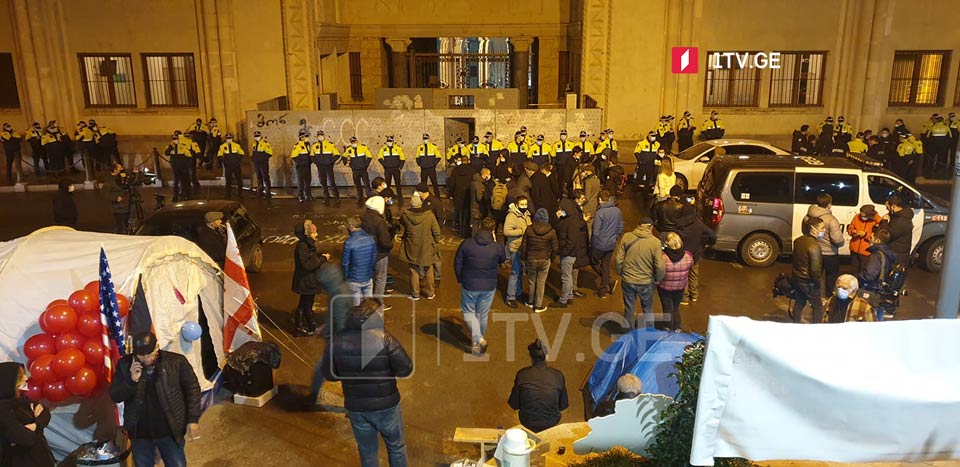 Law enforcers detain two people during protest at parliament
Law enforcers detained two people during the protest organized at the back entrance of the Georgian parliament. Representatives of the opposition's youth wing tried to make inscriptions on a temporary wall set up at the building but the police preventing them from doing so.
The situation turned to the tense when one of the protesters intended to put stickers on a window of the parliament.
"We wanted to draw the Soviet Union symbolic in protest to the Russian government of Bidzina Ivanishvili (Chairman of Georgian Dream Party). Ruska Mchedlidze and Nikoloz Narsia were detained and forced into the police car. We will keep on protesting," one of the participants claimed.
The Ministry of Internal Affairs (MIA) told the Georgian Public Broadcaster (GPB) that protest participants were detained for disobedience to the legal demand of the police.